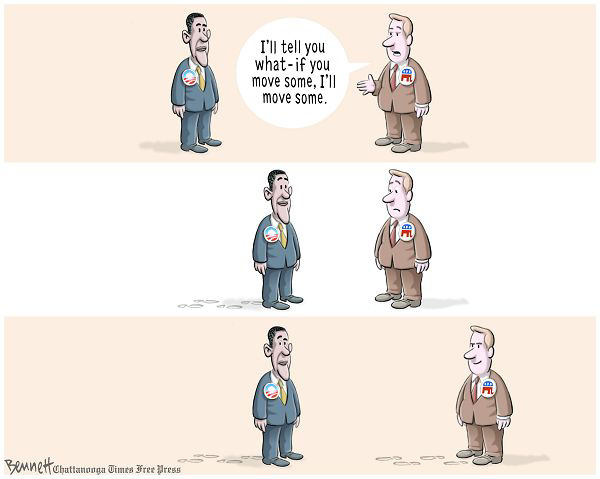 GOP to President Obama, its our way or nothing at all
By: David Phillips
Las Vegas Democrat Examiner
President Obama this past Sunday announced plans for a Health Care Summit in an
interview
with Katie Couric for CBS News.

This summit will be with the Republican leadership and it will be televised on C-SPAN. And will take place on February 25 at the Blair House across the street from the White house.

The Republican leadership is calling for the President to scrap both the House and Senate Bills that have been passed by both chambers of Congress, but the White house has said that President Obama has no plans for starting from square one.

President Obama said to Couric, "What I want to do is to look at the Republican ideas that are out there, and I want to be very specific: "How do you guys want to lower costs? How do you guys intend to reform the insurance market so people with preexisting conditions, for instance, can get health care? How do you want to make sure that the 30 million people who don't have health insurance can get it — what are your ideas specifically?"

But the Republican responses to the summit have suggested that the only way the GOP will support Health Care Reform is if the President and the Democrats tear up their Bills and use the Republican ideas ONLY.

House Minority Whip
Eric Cantor
(R-VA) :

"After going it alone on health care reform for nearly a year, President Obama has decided he wants to bring Republicans into the conversation. Here's the problem: unless the President and Speaker Pelosi are willing to scrap their government take over and hit the reset button, there's not much to talk about."

"Republicans believe the status quo is unacceptable, but so is any health reform package that spends money we don't have or raises taxes on small businesses and working families in a recession. To that point, House Republicans have offered the only plan, that will lower health care costs, which is what the President said was the goal at the start of this debate."

Senate Minority Leader
Mitch McConnell
(R-KY) :

"If we are to reach a bipartisan consensus, the White House can start by shelving the current health spending bill,"

House Minority Leader
John Boehner
(R-OH) :

"The best way to start on real, bipartisan reform would be to scrap those bills," , the Washington Post reports.

It is astounding that the Republican leadership can look the camera in the lens and say that in order to get a BIPARTISAN consensus the Democrats and the President have to agree with their ideas only.

The summit between the President and the Republicans will certainly be good political theater and if this turns out like
last months meeting
at the GOP House Issues Conference in Baltimore, MD., the Republicans will again be seen as the obstructionists that they have shown themselves to be for the last year. They better come prepared and they better have some REAL ideas, otherwise they will be walking away with egg on their faces, again.

 

President Obama interview with Katie Couric: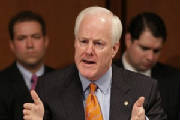 GOP Senator scared off from any televised meetings with Obama
By: David Phillips
Las Vegas Democrat Examiner
After
last months
televised GOP House Issues Conference in Baltimore, MD. where 140 Republicans and their families met with President Obama for some question and answer time,
Sen. John Cornyn
(R-TX) said yesterday that the Republicans in the Senate, will not meet with the President like the Republicans in the House did.

Senator Cornyn was asked by
Politico
if he and the Senate Republicans will accept President Obama's invitation to get together and he said, ; "We're always happy to hear from the president but I don't really feel any compelling need to do it [on camera]."

Who could blame him, those pesky camera's make everyone look ten pounds heavier.

When Politico asked him why, Cornyn said; "For what purpose? Was it for photo op or is it serious? The president can invite Mitch McConnell, John Boehner or anybody he wants for a serious talk about issues."

The dialogue between President Obama and the House GOP last month was a win for the American people who watched it, both sides were able to state their case (the GOP questions were preceded by political talking points) and highlight their major disagreements as well as spotlight (narrow beam) areas that both sides agree on, and it was some of the best political theater in decades.

Senator Cornyn asked "Was it for photo op or is it serious?" regarding the invitation by the President. Anyone and everyone who watched the House meeting with the President will tell you it was the latter. Although there were photo opportunities for the republicans to have their picture taken with the President.

Senator Cornyn has his tale tucked between his legs like a scared little dog. He is afraid to meet with the President of the United States with camera's broadcasting the Q & A live, obviously its to transparent for him..

While Cornyn says no to the Presidents invitation, the
House Republicans on the other hand say they want a rematch
. I give them credit for that, when you get thrown off the horse, the best thing to do is get right back on it.

Rep. Jeb Hensarling (R-TX) said, "I would hope that he would repeat such a thing on a periodic basis," and Rep. Paul Ryan (R-WI) added, "I think it'd be great," and the White House has voiced their interest in doing the Q & A on a regular schedule.

I hope they do make it a regular feature, it would be good for America and it would be even better for America if the Senate republicans were to join in.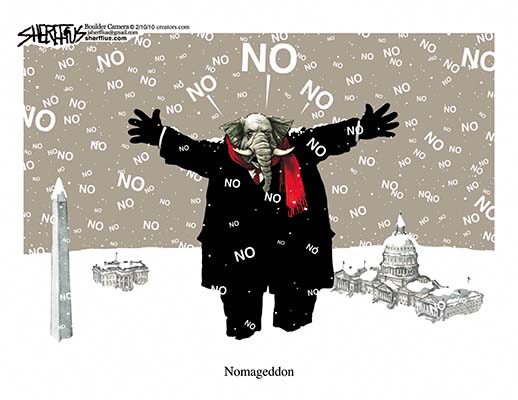 A man described as the top Taliban military commander and named as Mullah Abdul Ghani Baradar has been captured in Pakistan, US officials say.
Said to be the Taliban's overall number two, he was seized in a secret US-Pakistani raid in Karachi several days ago, The New York Times reported.
Pakistan has not confirmed the report, and a Taliban spokesman has denied it.
His capture comes amid a major Nato-led offensive against Taliban militants in southern Afghanistan.
Correspondents say Mullah Baradar is reported to be in charge of all long-term strategic military planning for the Taliban in southern Afghanistan and, if confirmed, his arrest will have a very big effect on the Taliban's ability to conduct the insurgency there.
ANALYSIS
Orla Guerin, BBC News, Islamabad
If they have got him, he is a very big catch.
He is the man said to be in control of the battlefields, said to be passing orders down to Taliban commanders currently fighting coalition forces.
The speculation here is focusing on the timing of the operation. One of the interesting things about this commander is that he is believed to favour the holding of talks in Afghanistan, which is a key aim for the coalition.
Some are saying that if he has been arrested, that leaves the chances of talks very limited indeed. Others are saying that, if confirmed, this detention could be an attempt to facilitate some sort of back-channel communications.
There is a lot of speculation and a lot of confusion but very little concrete information.
Senior US officials said Mullah Baradar was "providing intelligence".
"This operation was an enormous success," one official told ABC News.
"It is a very big deal," the official said.
The New York Times, citing US government sources, said the prisoner was the most significant Taliban figure to be detained since the US-led war in Afghanistan began in 2001.
But a Taliban spokesman denied the reports, saying Mullah Baradar was still in Afghanistan actively organising the group's military and political activities.
"He has not been captured. They want to spread this rumour just to divert the attention of people from their defeats in Marjah and confuse the public," Zabihullah Mujahid told Reuters news agency, referring to the US-led Nato offensive in the Marjah area of Helmand province.
The BBC's Orla Guerin in Islamabad says that if, as reported, CIA officers took part in the raid, the Pakistani government can expect to face criticism.
At face value the arrest, if confirmed, suggests Pakistan is bowing to American pressure to crack down on Afghan Taliban leaders sheltering in the country, our correspondent says.
Mullah Baradar is believed to favour talks with the Afghan government and coalition forces, so his detention could damage the prospects for a dialogue, she adds.
But there is some speculation in Pakistan that the arrest could actually be an attempt to open channels of communication.
Guerrilla tactics
Little is known about Mullah Baradar, but he is said to rank second only in influence to the Taliban's spiritual leader, Mullar Muhammad Omar, who has been hiding from Western agencies since the 9/11 terror attacks in 2001.
Senior intelligence officials voiced hope he would provide the location of Mullah Omar.
The BBC's North America editor Mark Mardell, in Washington, says Mullah Baradar is a "big fish" who runs the Taliban's day-to-day operations, both military and financial.
He allocates Taliban funds, appoints military commanders and designs military tactics, our correspondent says.
Mullah Baradar was quoted last year as telling his troops not to confront US soldiers with their superior firepower, but to adopt guerrilla tactics.
MULLAH BARADAR

Second-in-charge behind Taliban founder Mullah Omar
In charge of Taliban's military operations and financial affairs
Born in Dehrawood District, Uruzgan Province, in 1968
Former deputy defence minister for the Taliban regime Source: Interpol, news agencies
He is said to be responsible for the Taliban tactic of planting "flowers" - improvised explosive devices (IEDs) - along roadsides.
The New York Times, citing officials, said the Karachi raid was conducted by Pakistan's Directorate for Inter-Services Intelligence (ISI) and CIA operatives.
The newspaper said it had learned of the operation on Thursday, but delayed reporting it after a request by White House officials. They said disclosing it would end a very successful intelligence drive.
US officials later acknowledged the news, saying it was becoming broadly known in the region.
According to Interpol Mullah Baradar was born in 1968, and served as deputy minister of defence for the Taliban regime in Afghanistan before it was toppled in 2001.
He has been subject to UN sanctions including a travel ban, an arms embargo and the freezing of assets.
Mullah Baradar was reported to have engaged in an e-mail exchange with Newsweek magazine in July 2009, in which he vowed to "inflict maximum losses" on US forces in Afghanistan.
"In every nook and corner of the country, a spirit for jihad is raging," the magazine quoted him as saying.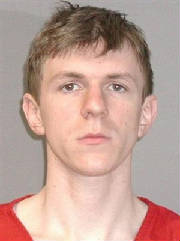 James O'Keefe wiggles and squirms in Hannity interview
By: David Phillips
Las Vegas Democrat Examiner
James O'Keefe
one of the four arrested last week for trying to interfere with the telephone system in Sen. Mary Landrieu's office in the Hale Boggs Federal Building in downtown New Orleans, gave a few 'exclusive' interviews to most of the
Fox opinion channel
talking heads yesterday.

The four men, James O'Keefe, Joseph Basel, Stan Dai and Robert Flanagan are currently charged with "entering federal property under false pretenses with the intent of committing a felony". As the investigation moves forward further charges may be added.

In the interview yesterday with
Sean Hannity
, O'Keefe reasoned that what he and the others did was OK because, "it's the people's office".

Hannity asked O'Keefe if he and the others dressed up as telephone repairmen and misrepresented themselves in her office, and O'Keefe said. "Yea, we did, yes".

So because she is an elected official who has an office in a Federal building its OK to misrepresent yourself and attempt to mess with the phone system for her office and the entire building when seeking the truth because "it's the people's office".

Hannity also asked him if he or the others had any electronic equipment or recording devices and if they were trying to bug the phones, and O'Keefe said, "no".

Then Hannity asked in an indirect way; "You did record the entire incident?" And O'Keefe replied, "yes". But he said he had no electronic equipment or recording devices.

Throughout the interview when Hannity's questions required exact answers from O'Keefe, his reply was "Its an ongoing investigation so I cannot comment".

When Hannity asked him about the report that he and his crew tried to gain access to the buildings main phone line box, O'Keefe used the "I cannot comment" card.

James O'Keefe and his merry band of cavilers are facing some serious jail time, and for O'Keefe to give interviews and to make comments on Twitter about his case, which can and most likely will be used against him, well, lets just say that its not a wise thing to be doing. And the other three men that were arrested are probably wishing that he would just shut up and let the lawyers handle it..

 

You can watch the two part interview with O'Keefe here.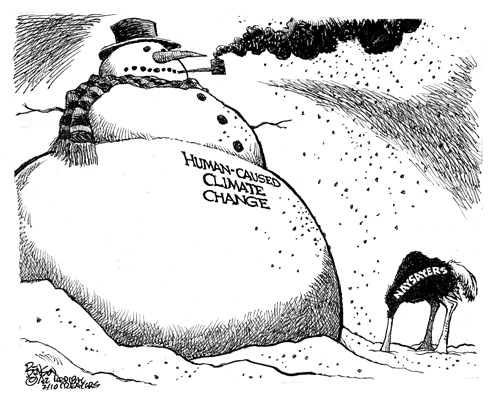 Liz Cheney seems to have forgotten about a presidential daily briefing that said Osama bin Laden was determined to strike within the U.S. The daughter of the former vice president believes that military tribunals for terrorists following the 1993 World Trade Center bombing would have resulted in important intelligence that could have prevented 9/11.
"What you have is a situation, unquestionably we went through a period in the nation's history we dealt with terrorism as law enforcement matter," Cheney explained to Fox News' Chris Wallace Sunday.
"As Attorney General Mukasey pointed out when we prosecuted and convicted people after the '93 World Trade Center bombing and East Africa bombing, what it got us was 9/11 and 3,000 dead Americans."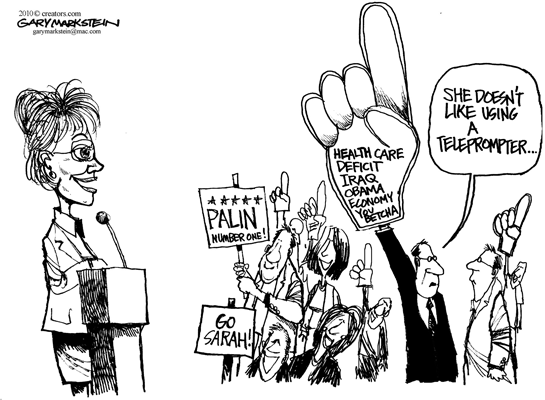 "Did you see Sarah Palin at the Tea Party Convention on Saturday? Well, this is — I'm starting to love her, really. She mocked President Obama for using a teleprompter and then, someone noticed she had notes written on her hand. And she had the words 'energy,' 'budget,' with the word 'cuts' crossed off, 'tax,' and 'lift American spirits' written on her palm. It lifted my spirits, so — mission accomplished, I guess." –Jimmy Kimmel
"Writing stuff on your hand? It's not a good idea. It's actually why President Bush invaded Iraq instead of Iran. He wrote it down. I guess he played, like, nine holes of golf. And now here we are." –Jimmy Kimmel
"Maybe Sarah Palin would be smarter if she had bigger hands." –Jimmy Kimmel
"Actually, Sarah Palin is no dummy. This is actually a calculated move designed to promote her new book, 'Cheat Sheets and Moose Meats.' It's a collection of recipes that that you can write in moose blood right on your hand." –Jimmy Kimmel
"Sarah Palin's also getting criticized because last week she demanded that Obama's chief of staff, Rahm Emanuel, step down because he used the word retarded. But then, Rush Limbaugh did the same thing on his radio show and that, she said, was O.K. Unfortunately, she's been unable to respond to the criticism because she's wearing mittens." –Jimmy Kimmel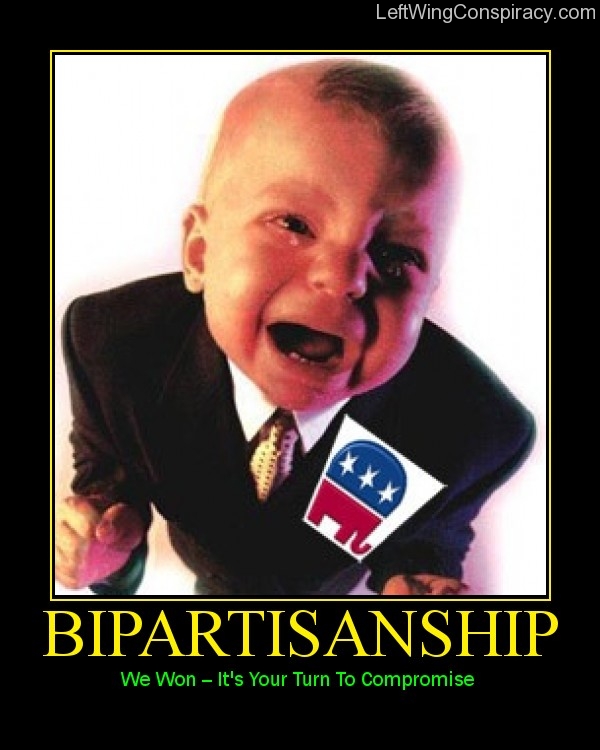 This Weeks Bushism
"Trying to stop suiciders — which we're doing a pretty good job of on occasion — is difficult to do. And what the Iraqis are going to have to eventually do is convince those who are conducting suiciders who are not inspired by Al Qaeda, for example, to realize there's a peaceful tomorrow." —George W. Bush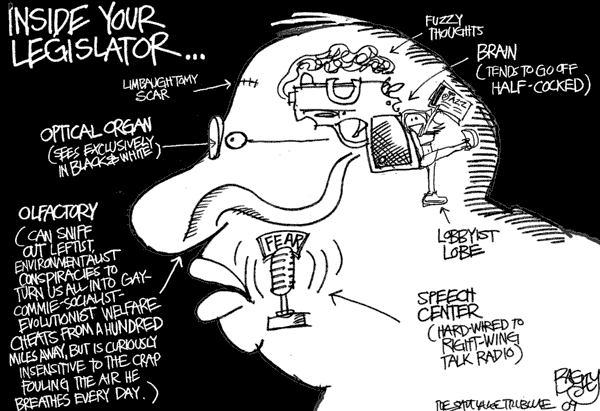 Palin's Runny, Run-On Sentences Finally Explained
By Madeleine Begun Kane
Sarah Palin comes armed when she speaks
With crib notes on "hand" for sneak peeks.
Guess she'd better not wash
Before speeches. Oh gosh,
I sure hope that those scrawls ain't antiques.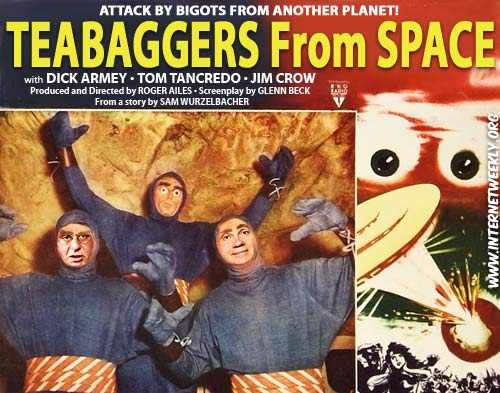 Far-Right Radio Host Savages Palin:
It's 'Suicide' For Republicans To Choose Palin As Our 2012 Nominee
On Thursday, a Washington Post-ABC News poll had some bad news for Sarah Palin: 71 percent of the American public — including 52 percent of Republicans — don't think the former Alaska governor is qualified to be president.

THIS WEEKS FEATURED MUSIC VIDEO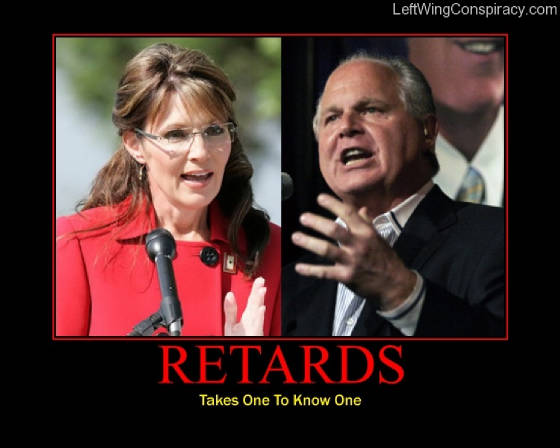 VARIOUS LATE NIGHT QUOTES
"I'll tell you, you woke up this morning, and New York, a tremendous sight. I mean, it was whiter than a Tea Party rally." –David Letterman
"People still talking about the Super Bowl. It was the most watched TV program of all time. The second most-watched event was the episode of 'Dallas' where J.R. gets shot in the face by Dick Cheney." –David Letterman
"This President Obama, I mean, give the guy credit. He keeps working and working and working. He's going to invite a bunch of Republicans to have a televised debate on healthcare. It's going to be a big, big event. As a matter of fact, at halftime The Who will be there doing a special song about Lipitor. So look for that." –David Letterman
"And last night, Bob Dylan performed at the White House in honor of Black History Month. Because when you think of black history, you think of a mumbling, white, Jewish guy from Minnesota." –David Letterman
"We learned last weekend that Sarah Palin writes notes on her hand when she's giving speeches. You can see the notes right there on her hand. The first one is, 'Hitch up the dogsled,' 'buy Chapstick,' 'clean rifle.'" –David Letterman
"The entire East Coast is covered with snow banks and snow drifts, or as Toyota drivers call them — 'cushions.'" –Jimmy Fallon
"So cold out there the writing on Sarah Palin's hand said, 'Economy,' 'jobs,' 'put on gloves, stupid.'" –Jimmy Fallon
"Airports all over the East Coast are facing flight cancellations. In fact, under each departure time, it says, 'Are you freaking kidding me?'" –Jimmy Fallon
"President Obama told White House reporters that his meeting with bipartisan congressional leaders went, quote, 'well.' When asked why he was being vague, he was like, 'because.'" –Jimmy Fallon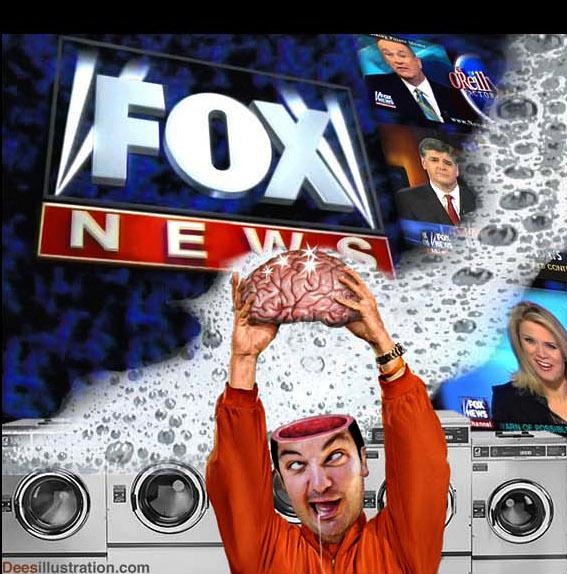 This Week in God!!!
Science reporter, BBC News
Scientists say they have confirmed that a meteorite that crashed into earth 40 years ago contains millions of different organic compounds.
It is thought the Murchison meteorite could be even older than the Sun.
"Having this information means you can tell what was happening during the birth of the Solar System," said lead researcher Dr Philippe Schmitt-Kopplin.
The results of the meteorite study are published in the Proceedings of the National Academy of Sciences.
"We are really excited. When I first studied it and saw the complexity I was so amazed," said Dr Schmitt-Kopplin, who works at the Institute for Ecological Chemistry in Neuherberg, Germany.
" We have to crush a few milligrams from the core of the meteorite "
Dr Philippe Schmitt-Kopplin
"Meteorites are like some kind of fossil. When you try to understand them you are looking back in time," he explained.
The researchers says the identification of many different chemicals shows the primordial Solar System probably had a higher molecular diversity than Earth.
The Murchison meteorite landed in a town of that name in Australia in 1969. It has been examined before by scientists looking for specific compounds but this is the first non-targeted analysis and has confirmed a huge variety of carbon-based chemicals.
A study using high resolution analytical tools including spectroscopy allowed the team to identify 14,000 different compounds including 70 amino acids in a sample of the meteorite.
They extrapolated this on the basis of knowledge of how similar organic molecules are arranged in space and calculated that the meteorite should contain several million different chemicals.
But the analysis technique is still limited, as Dr Schmitt-Kopplin explained: "We have to crush a few milligrams from the core of the meteorite to enable the extractions with solvents and thus we only see the extractable fraction."
"In addition we are only seeing the ions we can generate with the ionisation source of our mass spectrometer. With different types of ionisation sources we could see even more."
Burning question
Scientists believe the Murchison meteorite could have originated before the Sun was formed, 4.65 billion years ago. The researchers say it probably passed through primordial clouds in the early Solar System, picking up organic chemicals.
Dr Schmitt-Kopplin hopes the findings might contribute to the debate over how life on Earth originated.
"I guess many people working in these fields with access to this knowledge will have some further hypothesis and will possibly be having some of their hypotheses confirmed."
"Where did we come from and what happened before? We all have that question inside us."
The team is also analysing other meteorites but say Murchison is probably the most complex they have studied.


YodasWorld.org is updated each Monday. Some of the items from the previous week are added to the various topic links on the left side of the main page. Links embedded should be good for at least the date posted. After the posting date, link reliability depends on the policy of the linked sites. Some sites require visitors to register before allowing access to articles. Material presented on this page represent the opinion's of YodasWorld.org.
Copyright 2000-2010 YodasWorld.org. All rights reserved on original works. Material copyrighted by others is used either with permission or under a claim of "fair use."