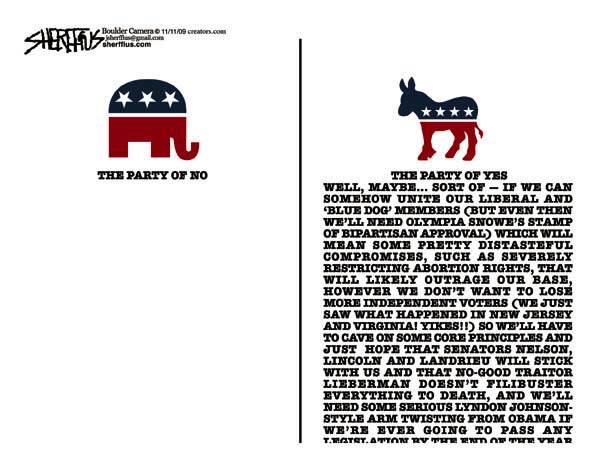 In White House shakeup, counsel Greg Craig resigns
Steven Thomma | McClatchy Newspapers
WASHINGTON — White House Counsel Greg Craig abruptly announced his resignation Friday, just weeks after telling reporters that he had no plans to leave.
Craig gave no hint of the reason for his resignation in a statement that the White House released, and he couldn't be reached for comment.
White House Chief of Staff Rahm Emanuel told people weeks ago, however, that Craig would be gone by the end of the year, and questions persisted about whether Craig would be the scapegoat for problems and delays in the planned shutdown of the detainee prison at Guantanamo Bay, Cuba.
"The mistakes the Obama administration made were almost exclusively about dealing with Congress and poor defense of its policy," said Ken Gude, a scholar at the Center for American Progress, a liberal research center with close White House connections. "That is not the responsibility of the White House counsel."
Gude, who this week released a report that was critical of the administration's handling of the planned Guantanamo shutdown, said he was "most disappointed" that the White House had announced Craig's departure on the same day that it unveiled new plans for trying some of the people held at Guantanamo.
As the White House released the statement on Craig's resignation, Attorney General Eric Holder announced that confessed 9/11 mastermind Khalid Sheik Mohammed and four alleged co-conspirators will be transferred from Guantanamo to New York and tried in a civilian court. Gude said the policy was "a victory for Greg Craig."
The twin announcements came a day after Obama left the country for a weeklong trip to Asia. White House Press Secretary Robert Gibbs told reporters traveling with Obama in Japan that Craig's abrupt resignation didn't reflect any dissatisfaction over the counsel's handling of the Guantanamo case.
"The president sees Greg as a friend and trusted adviser and someone whose contributions to this administration are lengthy, particularly in setting up a process that will result in the (shutdown) of Guantanamo Bay."
The administration, however, has fallen behind its own timetable to figure out what to do with the detainees. It's all but certain to miss Obama's stated Jan. 22 deadline, and no new date has been set.
Besides working on the Guantanamo shutdown, Craig was a key player in the Obama administration's changes in ethics rules and detention and torture policies, as well as the successful nomination of Sonia Sotomayor to the Supreme Court.
Known for his role as one of former President Bill Clinton's defense lawyers during his 1998 impeachment, Craig was one of the first Clinton loyalists to support Obama. He had said he was interested in a job in foreign policy, but he was named White House counsel.
"Greg Craig is a close friend and trusted adviser who tackled many tough challenges as White House counsel," Obama said in a statement.
Obama said that his new White House counsel would be Bob Bauer, who served as Obama's campaign lawyer. Bauer is a partner at Perkins Coie, a large international law firm based in Seattle. He's married to Anita Dunn, who announced her resignation last week as the White House communications director to return to private political consulting. She'd made it clear upon taking the White House job that she'd leave by year's end.
"Bob has served as a trusted counselor for many years to many elected officials and is known as a tough and widely respected advocate," Obama said.
"Bob is well-positioned to lead the counsel's office as it addresses a wide variety of responsibilities, including managing the large amount of litigation the administration inherited, identifying judicial nominees for the federal courts and assuring that White House officials continue to be held to the highest legal and ethical standards."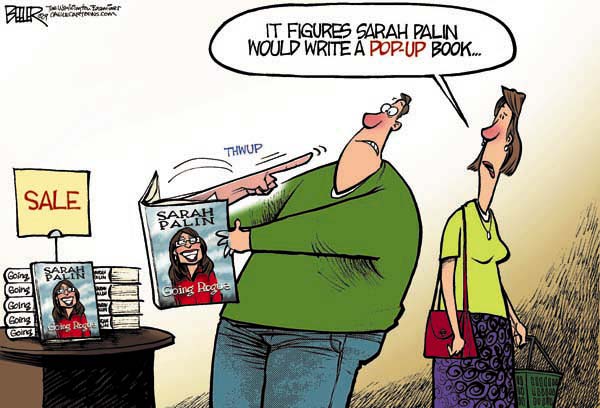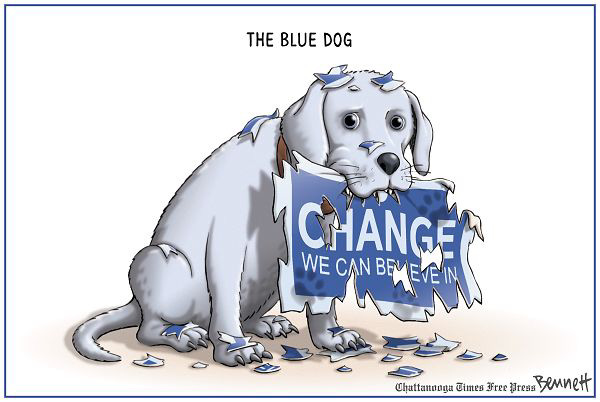 A Limerick For Traitor Joe
By Madeleine Begun Kane
Joe Lieberman's meanness runs deep.
He's a back-stabbing, Dem-screwing creep,
Who's determined to kill
The health reform bill.
But at least he will never be VEEP.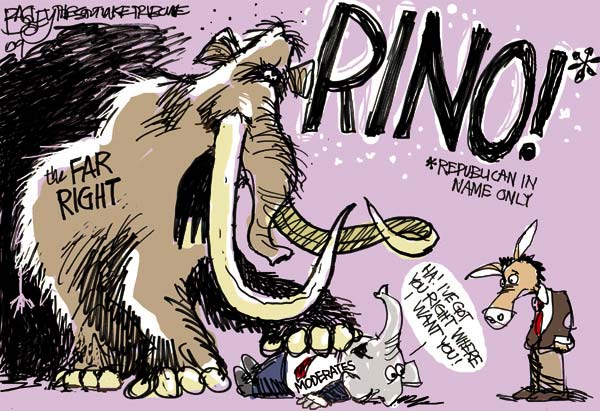 Palin goes rogue, bans cell phones, cameras, laptops from speech
By Stephen C. Webster
Palin goes rogue, bans cell phones, cameras, laptops from speechFormer Alaska Governor Sarah Palin is notoriously sensitive to media criticism. Even so, to many observers this move may seem drastic.
Hoping to keep a "low profile" on her upcoming trip to Wisconsin, the one-time GOP vice presidential candidate decided to ban all press from covering her speech. She further issued an edict against cell phones, cameras, laptops and recording devices of any kind, CNN noted.
During a radio interview, Wisconsin Democratic Party Chairman Mike Tate called the restrictions "bizarre," especially coming from a self-described "rogue."
A recent CNN poll found that were Palin to stage a run for the White House in 2012, just three in 10 Americans would seriously consider voting for her.

Video: Democrats protest and disrupt health care meeting
By: David Phillips
Remember this past summer when right wingers were instructed to protest and shout down speakers at the town hall meetings that were given by their elected officials in their home towns who wanted to debate health care reform?
Well, in this video see how left wingers protest and shout down speakers at a health care meeting.
Protesting, Liberal Style!
Enjoy.
Watch it: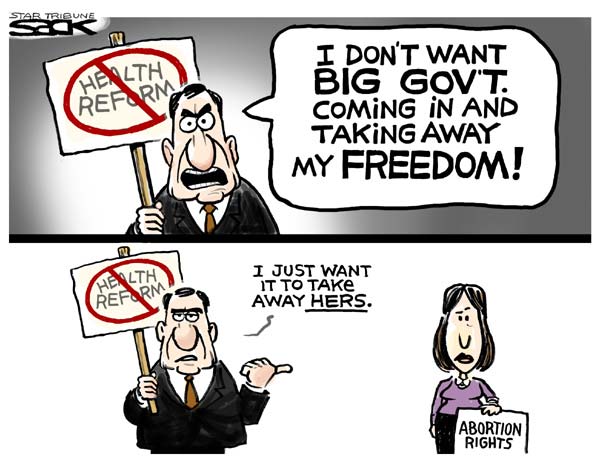 GOP HEALTH CARE HYPOCRISY

Liz Cheney, the daughter of former Vice President Dick Cheney, sat on this morning's Fox News Sunday panel. The topic turned to President Obama's respectful bow before Japanese Emperor Akihito, for which the president is being attacked mercilessly by conservatives. Host Chris Wallace aired a videotape of Vice President Cheney choosing not to bow before the Emperor in Feb. 2007, and then asked the panel what they thought of "bow-gate." Liz saw an opportunity to make a case for her father:
LIZ CHENEY: You could also look at the comparison and think, Cheney 2012.

WALLACE: Really?! How far do you want to go with that?

KRISTOL: Let Liz make news. Cheney/Palin.

WALLACE: Or Palin/Cheney — don't be sexist.
Liz Cheney and fellow Fox co-panelist Bill Kristol sit together on the board of Keep America Safe, an ostensibly partisan organization created for the purpose of crafting national security attack ads on Democrats. Fox, of course, never disclosed Cheney and Kristol's common affiliation.
Watch it: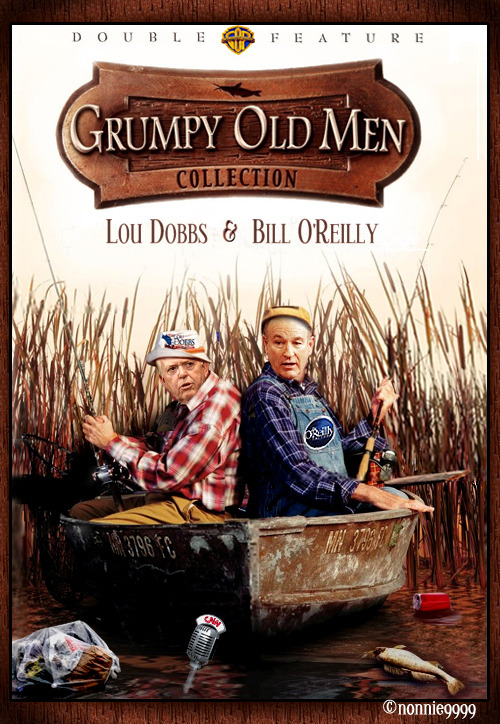 Dobbs says his departure from CNN was 'amicable'
DAVID BAUDER
AP News
Lou Dobbs says he doesn't feel like he was pushed out of CNN, the news organization where he worked for all but two years of its existence until last Wednesday.
"Not at all," he said in a weekend interview. "I don't know if people will believe it, but we had a very amicable parting on the best of terms. I spent 29 years there building that company, and I wish everyone there nothing but the best, and they have reciprocated with me."
He announced his resignation on "Lou Dobbs Tonight," finished the newscast and walked out of CNN.
It's hard to know whether the abruptness or the lack of rancor surrounding the exit was more noteworthy. Dobbs' outspokenness had made him a political target — so much so that there were parties celebrating the departure over the weekend — and an uncomfortable contradiction to what CNN says it wants to be.
Dobbs said he plans to take time deciding what he wants to do, beyond his daily radio show. He promised to reach out to groups who criticized him, most prominently because he advocated stern measures to halt illegal immigration. A petition campaign seeking his ouster took root in recent months after Dobbs gave attention on his show to questions about President Barack Obama's place of birth.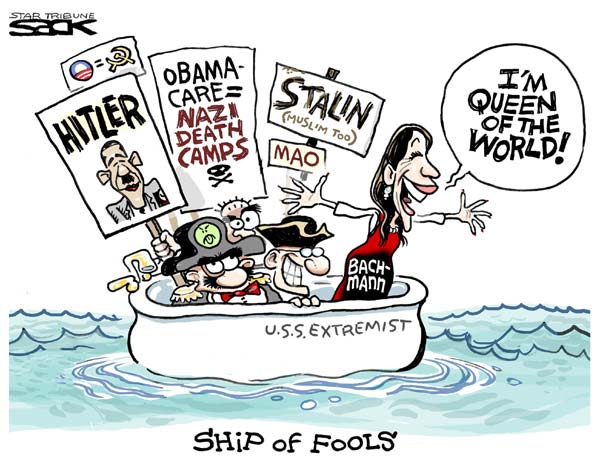 It smells like socialism
By: David Phillips
Yoda's World
Enquiring Minds over at Fox wanted to know what Obama's flatulence smelled like, and if it was anything close to arugula or a coffee latte...Hannity says he needs a follow up to when Obama put mustard on his hamburger which he claimed was disrespectful to the beef industry, and he wants to know if Obama's farts smell un-American...
Fox White house correspondent Major Garret asked Press secretary Robert Gibbs what the Presidents flatulence smelled like and Gibbs said "they smell like a desert breeze"...
Matt Drudge of the Drudge Report posted the headline "Obama Farted while ignoring the Economy"...
Orly Taitz said she wanted to know if the flatulence smell like Kenyan food...
Meanwhile Over on the Bill O'Reilly Show The Factor with Bill O'Reilly, his guests Ann Coulter and Michelle Malkin were arguing, with Malkin saying that is farts probably smell like Muslim farts and Coulter countered with for liberals his flatulence smell like the Messiah...O'Reilly jumped in and said that his flatulence prove that he has an agenda to remove Christmas from our schools...
Greta Van Susteren said, all I can tell you is that Sarah Palin's flatulence smelled like the great State of Alaska and that there is no way Obama's flatulence can smell as nice…
But it was the early morning show Fox and Friends whose Steve Ducey said that they most likely smell like the flatulence of a socialist, echoing the same earlier claim by Glenn Beck who also pointed out that Obama's farts are more proof that he wants to destroy the constitution and take guns away from all Americans…
Sean Hannity told his audience today to make sure they watch his special expose' on Hannity's America this weekend where he shows undercover Fox reporters capturing the Presidents gas in a bottle without the knowledge of the Secret Service and then examine the gas at an independent laboratory sequestered deep in the sub levels of the Fox building at Rockefeller Center.
Hannity went on to say, that if the White house wants to throw accusations that Fox is not a reliable News source he will prove them wrong this weekend on his special Expose' titled "If Obama Farted and no one knew, would it still smell"…

THIS WEEKS FEATURED MUSIC VIDEO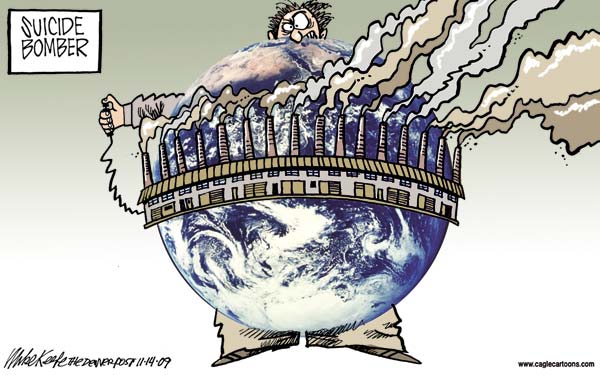 DOJ shifts medical marijuana strategy
By: Nia-Malika Henderson

The Obama administration was accused of being soft on drugs Monday after the Justice Department released new guidelines telling federal prosecutors not to target people involved in the medical use of marijuana where state laws permit it.
Attorney General Eric Holder said the new guidelines would allow prosecutors to focus more of their efforts and resources on combating hard-core drug trafficking — a reprioritization that some advocacy groups hailed as sensible and long overdue. But critics accused the administration of tacitly condoning drug use and surrendering without a fight in a key front of the war on drugs.
"The administration's new guidelines directing federal prosecutors to ignore local medical marijuana dispensaries that allegedly operate in compliance with state laws fly in the face of Supreme Court precedent and undermine federal laws that prohibit the distribution and use of marijuana," said Rep. Lamar Smith (R-Texas), a member of the House Judiciary Committee. He cited a 2005 Supreme Court ruling that said the federal government had the discretion to enforce drug laws, even in medical marijuana states.
"By directing federal law enforcement officers to ignore federal drug laws, the administration is tacitly condoning the use of marijuana in the U.S.," Smith said. "If we want to win the war on drugs, federal prosecutors have a responsibility to investigate and prosecute all medical marijuana dispensaries and not just those that are merely fronts for illegal marijuana distribution."
But Holder said in a statement that the new policy reflected a more common-sense approach.
"It will not be a priority to use federal resources to prosecute patients with serious illnesses or their caregivers who are complying with state laws on medical marijuana, but we will not tolerate drug traffickers who hide behind claims of compliance with state law to mask activities that are clearly illegal," he said. "This balanced policy formalizes a sensible approach that the department has been following since January: Effectively focus our resources on serious drug traffickers while taking into account state and local laws."
Fourteen states have laws on the books addressing the use of marijuana for medical purposes, among them California, Michigan, Hawaii and Colorado. There have been several raids on California dispensaries recently, and there are dozens of pending cases involving medical marijuana


VARIOUS LATE NIGHT QUOTES
"Lou Dobbs has quit CNN. And here's the weird part: He didn't want to quit, his work visa expired." –Jay Leno
"Gov. David Paterson made a shocking statement today. He said, 'New York will be broke by Christmas.' Today, Gov. Schwarzenegger said, 'Christmas? What's your secret? How'd you last so long?'" –Jay Leno
"A middle school in North Carolina has caused some controversy, because they were offering to improve test scores for cash donations. For a $20 donation, kids could get an increase of 20 points on any test they chose. It was the 'Cash from Flunkers' program." –Jay Leno
"Remember the crazy astronaut lady who put on a diaper and drove cross country? She was in love with another astronaut. And I said to myself, well that's what happens when you mix vodka and tang." –David Letterman
"On Monday, Oprah Winfrey and Sarah Palin will sit down and they're going to talk for an entire hour. And I was thinking, too bad John McCain didn't do that with her before he chose her as his running mate." –David Letterman
"President Obama is traveling to Asia this week. He'll be making a trip to China. While he's there, Obama plans to visit the Forbidden City, the Great Wall, and America's money." –Conan O'Brien
"Forbes magazine just came out, and they've released a new list of the world's most powerful people. President Obama is number one. Interesting, yeah. And apparently, Oprah is pissed off." –Conan O'Brien
"Last night, on 'Larry King Live' ... former Miss California, Carrie Prejean, refused to talk about her sex tape. She got angry for Larry asking what she called, 'inappropriate questions.' Yeah, apparently Larry kept asking, 'Do you want to see my sex tape?'" –Conan O'Brien
"President Obama left this morning on a ten day trip to Asia. He assigned his kids some important chores. He said that while he's gone, Sasha has to walk the dog, and Malia has to walk Biden." –Jimmy Fallon
"When he returns, President Obama is expected to finally reveal his strategy for the war in Afghanistan. The strategy is called, 'Don't ask, don't tell.'" –Jimmy Fallon
"Speaking of 'Don't ask, don't tell,' Congressman Barney Frank said yesterday that the military's 'Don't ask, don't tell' policy will be repealed next year. It's going to be replaced by the policy, 'Yeah, we knew.'" –Jimmy Fallon
"Big news, Lou Dobbs announced on his show last night that he was leaving CNN. No word on where Dobbs is going to go next, but I think we can all rule out Telemundo." –Jimmy Fallon

This Week in God!!!
Italy's crucifixes in classrooms 'violate rights'
AFP
Italy violates parents' right to educate their children along secular lines by displaying crucifixes in classrooms, the European Court of Human Rights ruled on Tuesday.
The judgment sparked anger in Catholic Italy, with the country's education minister attacking the decision, insisting the crucifix was a "symbol of our tradition".
The Strasbourg court found that: "The compulsory display of a symbol of a given confession in premises used by the public authorities... restricted the right of parents to educate their children in conformity with their convictions."
It also restricted the "right of children to believe or not to believe," the seven judges ruling on the case said.
The case was brought by Soile Lautsi, who was also awarded 5,000 euros (7,400 dollars) in damages.
The ruling drew immediate criticism in Italy, where Lautsi's efforts to change tradition have come up against stiff resistance from the Catholic establishment.
Years of legal wrangling saw the case eventually thrown out by judges in Italy, who ruled the crucifix was patriotic and a sign of the country's tradition, not simply a symbol of Catholicism.


YodasWorld.org is updated each Monday. Some of the items from the previous week are added to the various topic links on the left side of the main page. Links embedded should be good for at least the date posted. After the posting date, link reliability depends on the policy of the linked sites. Some sites require visitors to register before allowing access to articles. Material presented on this page represent the opinion's of YodasWorld.org.
Copyright 2000-2009 YodasWorld.org. All rights reserved on original works. Material copyrighted by others is used either with permission or under a claim of "fair use."