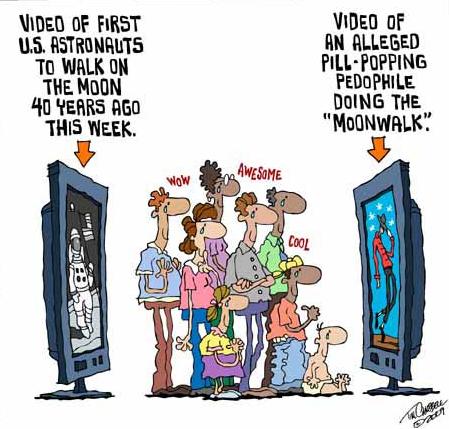 Monday July 20, 2009 marks the 40 year anniversary of when Man first stepped on the Moon...
Lowry Digital in Burbank has been restoring old Apollo footage for a while now and NASA just released a small sample of the work. More footage will be released this fall.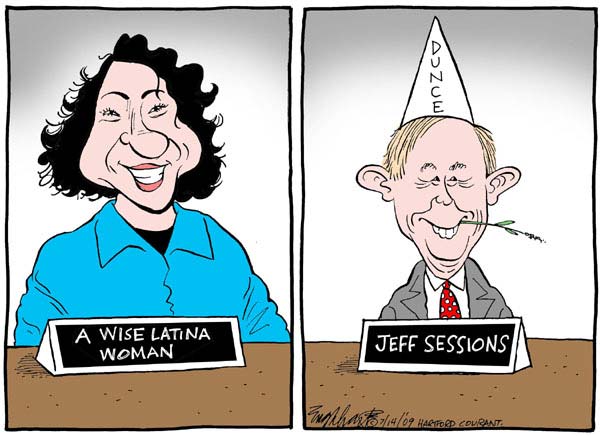 Martinez: Voting for Sotomayor
N

ot a huge surprise: Florida Republican Sen. Mel Martinez says he'll vote to confirm Sonia Sotomayor to the Supreme Court. His "yes" vote could provide some cover to one of the Republicans looking to replace him: Florida Gov. Charlie Crist has refused to say whether he'd back Sotomayor. Former Florida House Speaker Marco Rubio, who also wants Martinez's seat, has said he'd vote against her.
"Given her judicial record, and her testimony this week, it is my determination that Judge Sotomayor is well-qualified to serve as Associate Justice of the United States Supreme Court," Martinez said. "Judge Sotomayor is knowledgeable of the law, would be a fair and impartial judge, and seems to have a good understanding of the limited role the judiciary plays in our democracy.
"Judge Sotomayor's rise to the Supreme Court is testimony to the fact that the American dream continues to be attainable. As an Hispanic American, I take great pride in Judge Sotomayor's historic achievement. Given her qualifications and testimony this week, I intend to vote in favor of her confirmation."
JUDGMENTAL ...THE DAILY SHOW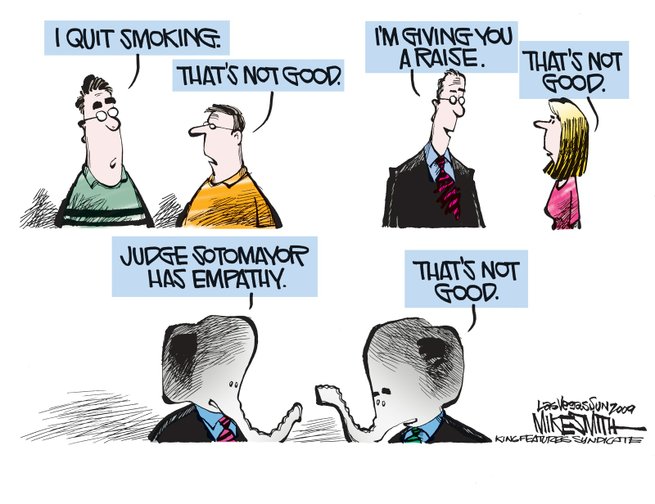 Exxon Mobil facing $1-bln fine for alleged sabotage of wells
Exxon Mobil Corp., the largest U.S. oil company, could face more than 1 billion U.S. dollars in penalties for alleged sabotage of abandoned oil wells to prevent producers from reviving them, authorities said Friday.
Jerry Patterson, commissioner of the Texas General Land Office, said in a statement that Exxon Mobil intentionally damaged the wells, filling them with trash, sludge and explosives, to prevent other producers from exploiting them, according to Dow Jones report.
"Exxon committed irrefutable, intentional and flagrant violations of state rules regulating the oilfield," Patterson said in the statement.
Patterson asked the Texas Railroad Commission, which regulates the state's oil and gas production, to hold hearings on the allegations, which stem from a lawsuit between Exxon Mobil and a Texas family that leased land to the company in the 1950s.
Exxon Mobil plugged about 100 wells it had drilled in the land of the O'Connor family, a Texas oil dynasty, in 1992 when their relationship "turned sour", the Texas General Land Office, which oversees the state's lands and mineral rights, said.
Several courts ruled in favor of the O'Connor family, but the Texas Supreme Court reversed the ruling on grounds that too much time has passed, according to the agency's statement. Patterson had asked the supreme court to rehear the case.
Exxon Mobile spokeswoman Margaret Ross said the allegations are "groundless" and "paint a false and misleading picture" of the situation.
Under the rules of the Texas Railroad Commission, Exxon Mobil could be fined 10,000 dollars per well per day, which could add up to more than 1 billion dollars in penalties on wells that Exxon Mobil abandoned in 1991 after a disagreement over royalties with the O'Connor family.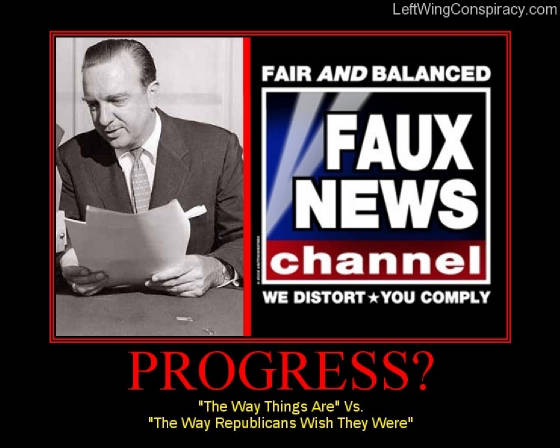 Obama's statement on death of Walter Cronkite
FOR IMMEDIATE RELEASE
July 17, 2009
STATEMENT FROM THE PRESIDENT ON THE PASSING OF WALTER CRONKITE
For decades, Walter Cronkite was the most trusted voice in America. His rich baritone reached millions of living rooms every night, and in an industry of icons, Walter set the standard by which all others have been judged.
He was there through wars and riots, marches and milestones, calmly telling us what we needed to know. And through it all, he never lost the integrity he gained growing up in the heartland.
But Walter was always more than just an anchor. He was someone we could trust to guide us through the most important issues of the day; a voice of certainty in an uncertain world. He was family. He invited us to believe in him, and he never let us down. This country has lost an icon and a dear friend, and he will be truly missed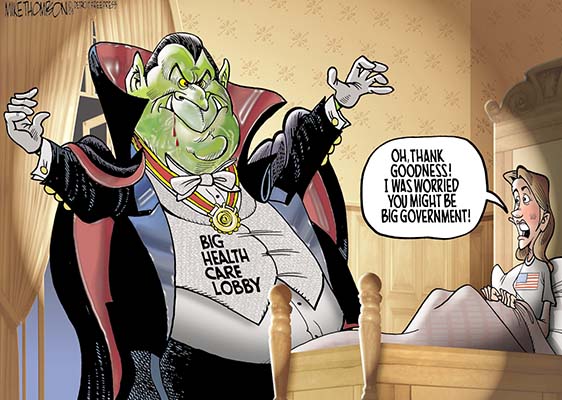 GOP Rep admits insurance companies control markets and health care decisions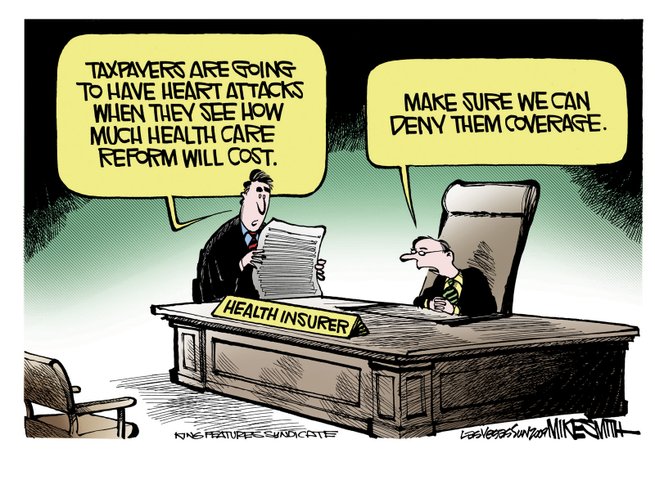 ThinkProgress.org
Late this week, a group of Blue Dog Democrats in the House and six "centrist" Democrats urged their leadership to delay action on health care reform. The White House has been insisting that Congress send him health care legislation by August, a deadline that seems to be fading. CNN's John King asked White House budget director Peter Orszag about these developments:
ORSZAG: We have to remember: there are some who are advocating delay simply because they don't have anything to put on the table. The typical Washington bureaucratic game of — 'if you don't have a better alternative, just delay in the hope that that kills something' is partly what's playing out here.
Orszag clarified that he wasn't speaking about Blue Dog members or other "members of Congress and Senators who are actually actively participating in the debate." But, he cautioned, "there are those who are advocating delay just as a desperation move to try to kill this." Watch it:
DRAG ME TO HEALTH-UNIVERSAL HEALTH CARE...THE DAILY SHOW

Palin Starts Packing To Leave Governor's Mansion
ANCHORAGE, Alaska — Resigning Alaska Gov. Sarah Palin says she and her husband are packing their family's possessions at the governor's mansion in Juneau, the state capital.
Palin says Sunday on her Twitter page, "Todd & I r packing JNU house today; looking thru Piper's kindergarten schoolwork here reminds how quickly X flies; she enters 3rd grd in fall."
Piper is the youngest of Palins' three daughters. The Palins also have two sons.
Palin officially steps down July 26 – 18 months before the end of her first term.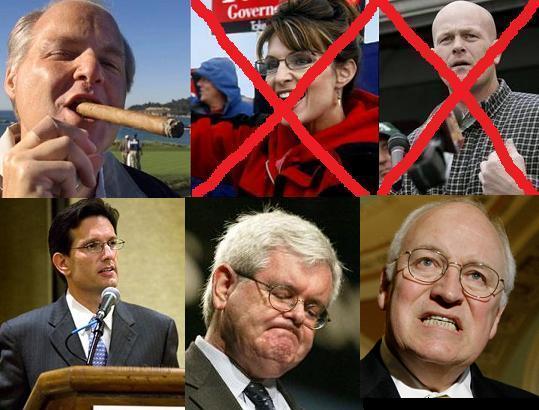 The Leadership of the GOP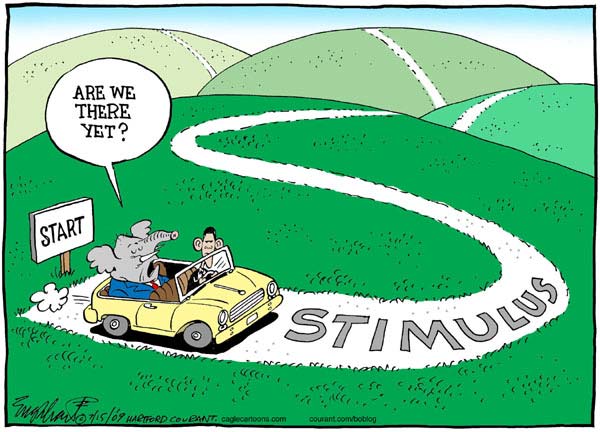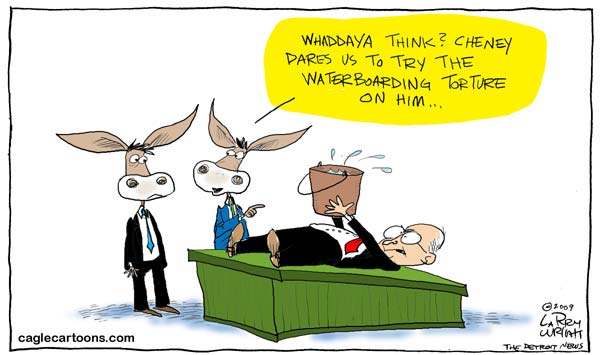 Report: 'No geographical limitations' on CIA assassination program




By Stephen C. Webster




T

he Central Intelligence Agency's secret assassination squad was allowed to operate anywhere in the world, including the United States, according to a Thursday report in The Washington Post.




"The plan to deploy small teams of assassins grew out of the CIA's early efforts to battle al-Qaeda after the Sept. 11, 2001, terrorist attacks," the paper reported. "A secret document known as a 'presidential finding' was signed by President George W. Bush that same month, granting the agency broad authority to use deadly force against bin Laden as well as other senior members of al-Qaeda and other terrorist groups."




Reporter Joby Warrick added: "The finding imposed no geographical limitations on the agency's actions, and intelligence officials have said that they were not obliged to notify Congress of each operation envisaged under the directive."




This revelation, buried in paragraph 12 of the Post's report, was highlighted by Talking Points Memo's Zachary Roth later in the afternoon.




"'No geographical limitations' presumably means that operations could potentially be carried out in countries, friendly or unfriendly, that are far from any war zone — including even the US itself," he opined. "And it seems likely that they would be carried out without notifying the foreign country in question."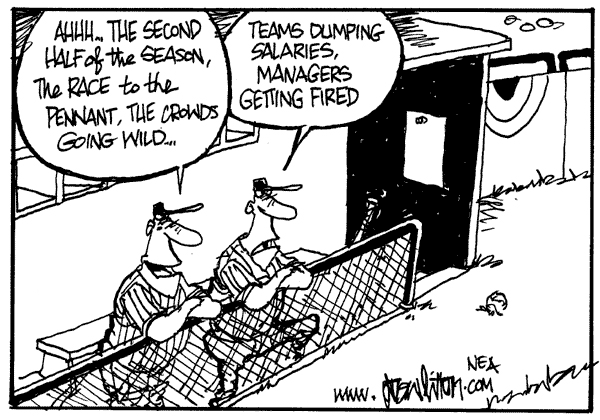 At 6-month mark, Obama has long to-do list
By Bill Adair
Politifact.com
At the six-month mark of his presidency, Barack Obama has made progress on some of his biggest campaign promises. Of the Top 25 we're tracking with our Obameter, we've rated two as Promise Kept, one as a Compromise and 10 as In the Works. (The rest: one earned a Promise Broken, one Stalled and 10 No Action.)
But when you step back and look at all 515 promises that we're tracking, it's clear that Obama still has a huge to-do list: Of the 515, we've rated 32 Kept, seven Broken and 10 Compromise. A whopping 376 are still rated No Action.
Monday (July 20, 2009) will be six months since Obama took the oath of office. He has wrestled with the most severe economic crisis since the Great Depression, but as we noted in February, he used the crisis as an opportunity to fullfill many of his campaign promises through the $787 billion economic stimulus bill.
He also managed to keep some promises with pure presidential muscle. Promises such as sending troops to Afghanistan and creating a White House office on urban policy were the low-hanging fruit of the Blueprint for Change, the Obama campaign agenda. He didn't need to persuade Congress; he could simply do them on his own.
But now that he's largely done with the easy ones, Obama is encountering some headwinds -- not just from Republicans, but also from members of his own party. He has an ambitious plan to reform health care but he still must persuade some wary Democrats to go along.
Also, his administration has made tactical decisions not to pursue certain promises, such as his pledge to repeal the "Don't Ask, Don't Tell" policy for gay people in the military, and to seek a repeal of the Defense of Marriage Act. Both were important to gay voters, but Obama has yet to put much effort into either promise. We've rated both Stalled.

THIS WEEKS FEATURED MUSIC VIDEO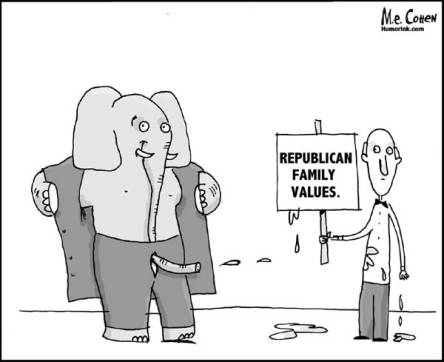 Dueling Scandals (Limerick)
By Madeleine Begun Kane
Some scandals appear to be fleeting,
Like Ensign's with Sanford competing.
But Ensign's is back
With his pay-off scheme flack.
Guess whose scandal is next — please, no cheating.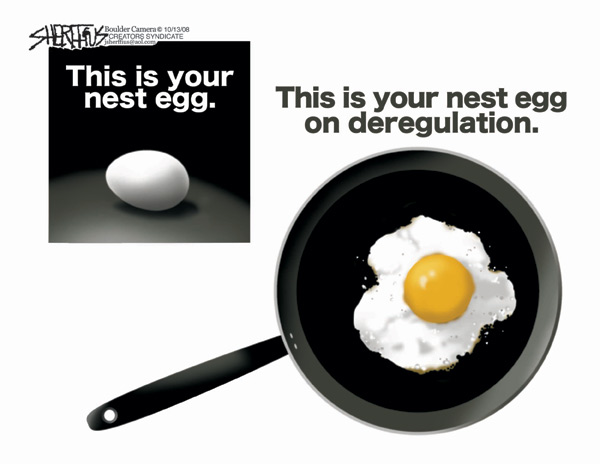 Calif tax officials: Legal pot would rake in $1.4B
S
AN FRANCISCO (AP) - California tax officials say a state proposal to tax and regulate marijuana like alcohol would generate nearly $1.4 billion in revenue.
A State Board of Equalization report released Wednesday estimates marijuana retail sales would bring $990 million from a $50-per-ounce fee and $392 million in sales taxes.
The bill introduced by San Francisco Democratic Assemblyman Tom Ammiano in February would allow adults to legally possess, grow and sell marijuana.
Ammiano has promoted the bill as a way to help bridge the state's $26.3 billion budget shortfall.
As the bill is written, the state could not begin collecting taxes under the bill until the federal government legalizes marijuana.
A spokesman says Ammiano plans to amend the bill to remove that provision.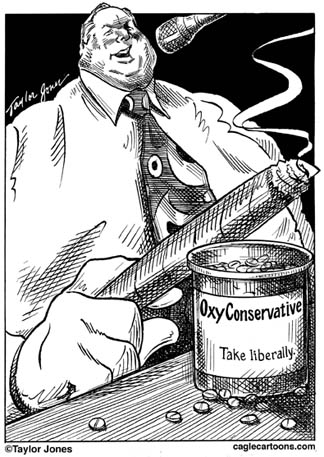 VARIOUS LATE NIGHT QUOTES
"Yesterday, Democrats in the House introduced a 1,000-page national healthcare plan. To make sure at least some people read it, they named it 'Harry Potter and the Half-Pound Proposal.'" --Conan O'Brien
"Nine survivors of shark attacks recently went to Washington, D.C., to press the Senate to put new restrictions on shark fishing. The Senate met with the leader of the group, Torso Jones." --Conan O'Brien
"This is weird. In a recent interview, Levi Johnston said that Sarah Palin could never handle the responsibility of being president. Then he said, 'Oh, hell, where did I leave that baby?'" --Conan O'Brien
"Have you been watching the confirmation hearings going on down there in Washington, D.C.? Sonia Sotomayor, the hearings, have you been watching those? Good news, the FDA has just approved a new, non-drowsy version of Senator Orrin Hatch. Boy, do we need it now!" --David Letterman
"Folks see the All-Star Game last night, the baseball All-Star Game? Whew! I thought this was exciting. President Obama threw out the first pitch. Did you see that? Because they were playing in St. Louis at a National League park, he also had to bat. Were you aware of that?" --David Letterman
"But he admitted today that after throwing out the first pitch, his arm was a little sore. And today, Rush Limbaugh offered him some OxyContin." --David Letterman
"I thought it was fascinating how the New York papers covered the All-Star Game and Obama throwing out the first pitch. New York Times said that Obama threw a perfect strike. Daily News said he threw a ball. The New York Post said he was making out with Kate Hudson." --David Letterman
"How about that Harry Potter movie? Opened today as a matter of fact. In this one, Harry goes up against Dick Cheney and his secret CIA hit squad." --David Letterman
"Bill Clinton revealed that he now supports same-sex marriage, even though he opposed it during his presidency. To be fair, during his presidency, he also opposed his own marriage." --Jimmy Fallon
"The Obama administration is considering replacing the color-coded terror alert system. Yeah. They're not sure what they're going to replace it. But anything where you spend ten minutes at the airport going, 'Wait. Is the orange bad or is the orange good?' 'Well oranges are good.' 'I don't like oranges.' 'What do you mean you don't like oranges?' 'I don't like them. I never liked them.' 'You don't like clementines?' 'What are clementines?' 'They're like tangerines or something.' 'No, tangerines are tangerines. What is a clementine?' 'I don't know, oh wait we missed our flight.' Terrorists! Terrorists, they do this to us." --Jimmy Fallon
"This weekend is the 10th anniversary of 'SpongeBob SquarePants.' President Obama recently said SpongeBob is his favorite cartoon. He loves to watch that silly little guy run around and say crazy stuff, annoying everyone. Reminds him of Joe Biden." --Craig Ferguson
"Barack Obama threw out the first pitch at the baseball All-Star Game last night. And I know the President is busy, but he really needs a personal shopper. Once again, Obama appeared in public in a pair of heavily starched, stonewashed jeans with a big crease down the front of them, as if his mom had ironed them or something." --Jimmy Kimmel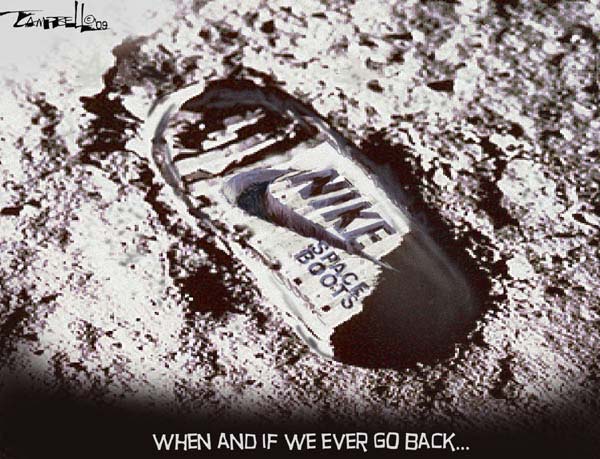 This Week in God!!!
US Senators Tied to Religious Cult...
The powerful and secretive group known as the Fellowship Foundation or the "Family" is quickly gaining notoriety, due to its links to two scandal-plagued Republicans, Senator John Ensign of Nevada and Governor Mark Sanford of South Carolina.
According to the Washington Post, however, the Fellowship Foundation is itself linked to an even more secretive religious organization — Youth With a Mission (YWAM), whose Washington, DC branch owns the "C Street House" where Ensign has lived and where Sanford has participated in Bible study.
A diarist at Daily Kos points out that "YWAM founder leader Loren Cunningham has publicly outlined a vision for Christian world-control," which involves establishing domination over government, education, business, the media, and other areas.

YodasWorld.org is updated each Monday. Some of the items from the previous week are added to the various topic links on the left side of the main page. Links embedded should be good for at least the date posted. After the posting date, link reliability depends on the policy of the linked sites. Some sites require visitors to register before allowing access to articles. Material presented on this page represent the opinion's of YodasWorld.org.
Copyright 2000-2009 YodasWorld.org. All rights reserved on original works. Material copyrighted by others is used either with permission or under a claim of "fair use."