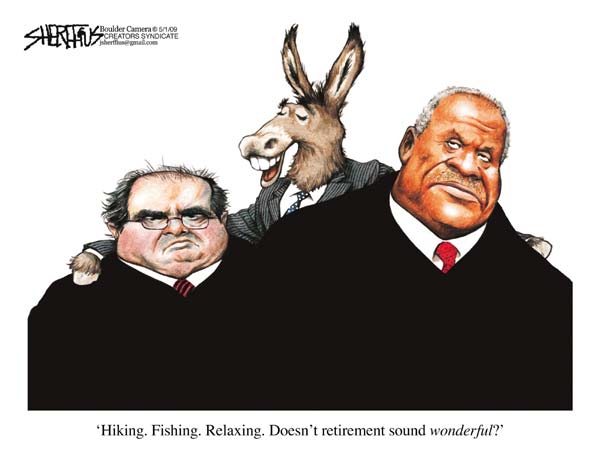 Senators to Obama: Look beyond the federal bench
By Douglass K. Daniel
Associated Press
WASHINGTON – Wanted: Supreme Court justice. Judicial experience not required.
Not only is experience as a judge not a requirement under the Constitution, some of the senators who will conduct confirmation hearings for Justice David Souter's replacement think it's time for a nominee who hasn't served on the federal appeals court. For all nine of the current justices, the appeals court was a final stepping stone to the Supreme Court.
"I would like to see more people from outside the judicial monastery, somebody who has had some real-life experience, not just as a judge," said Vermont Sen. Patrick Leahy, chairman of the Senate Judiciary Committee.
Leahy and other senators appearing on Sunday's news shows said someone with a wide breadth of experience — women and minorities in particular — would be a plus. That echoes comments last week from President Barack Obama, who will nominate the next justice.
When he was discussing the qualities he would seek in Souter's successor, Obama said he wanted someone with empathy for average Americans. Conservatives fear that means the president would consider "judicial activists" for the seat.
Leahy said he expects the next justice to be confirmed by the court's new term in October and that the president will consult with lawmakers from both parties.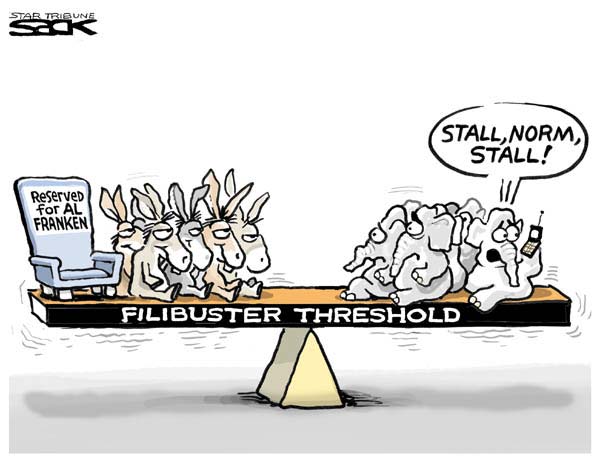 Sestak says he's 'not sure' Specter's a Democrat yet
By: Rebecca Sinderbrand
Pennsylvania Rep. Joe Sestak told CNN Sunday that he wasn't sure Sen. Arlen Specter is really part of the Democratic Party, the latest in a series of tough comments aimed at his potential Senate primary rival.
"I'm not sure he's a Democrat yet," he told John King on State of the Union.
President Obama said earlier in the week that Specter had his support, with one administration official saying it took the president about "seven seconds" to make that decision.
Those remarks don't faze Sestak.
"The president has said he respects Arlen's independence…" he said. "He'll respect mine if that is the case, I know that."
After Specter's announcement last week, Sestak said he was taking a wait-and-see approach on the question of whether to embrace the party's newest senator. Later in the week, he finally confirmed publicly that he's weighing a Senate bid of his own, setting up the prospect of a primary fight between the Democratic congressman and the party's newest senator.
In an effort to give a boost to any potential Democratic primary challenger, Specter's former colleagues in the Senate GOP launched a new campaign last week designed to highlight the consistency of his Republican record and his ties to President Bush and other party leaders.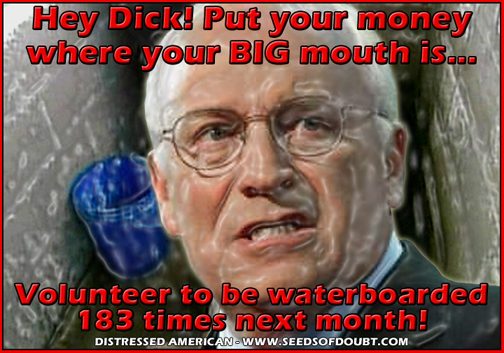 N.C. House investigating lawmaker for alcohol, hugging page
Benjamin Niolet
The (Raleigh) News & Observer
The N.C. House is investigating a lawmaker accused of showing up Monday intoxicated and inappropriately hugging a teenage page.
The lawmaker, Rep. Cary Allred, a Burlington Republican, started his evening Monday by being pulled over for speeding by a state trooper. House colleagues said when he arrived they smelled alcohol on him, and several people saw him hug and kiss a 17-year-old page. Before the night was over, Allred sparred in debate with the House speaker and the leader of his own party, who at one point tugged at Allred's jacket to get him to be quiet.
On Thursday, Allred denied in an interview any inappropriate or drunken behavior.
Allred was stopped about 6 p.m. Monday for speeding on Interstate 40 between Burlington and Raleigh. He explained to the state trooper that he was on his way to the House of Representatives to vote, Allred said. Allred said the trooper asked him to produce identification beyond his driver's license, and he showed the trooper his legislative ID. The trooper let Allred go with an admonishment to slow down, Allred said.
Allred declined to say how fast he was going, but he said it was slower than the trooper claimed, a speed that he also declined to specify. A Highway Patrol spokesman said Thursday that he was trying to confirm the details of the stop.
House Speaker Joe Hackney, an Orange County Democrat, said he heard from various people who witnessed Allred's behavior in the House chamber.
"Speeding is not in my jurisdiction, but the other two incidents, it appear, have to do with conduct on the House floor. I have simply asked the House sergeant at arms, who is in charge of the House floor together with me, to conduct what I would characterize as a preliminary inquiry to gather whatever facts there are to determine if any referral beyond this stage is appropriate," Hackney said.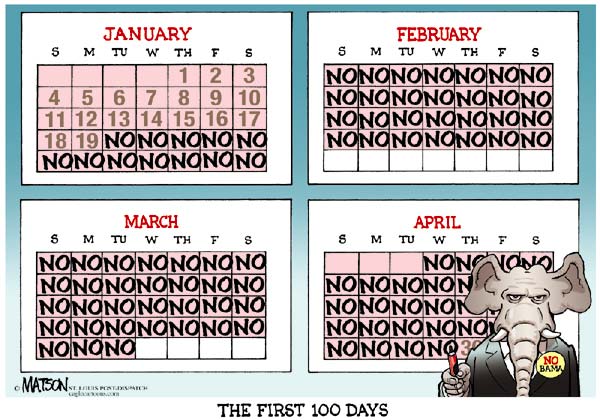 Court partly upholds "dirty words" ban
By Lyle Denniston
"Shit, Piss, Fuck, Cunt, Cocksucker, Motherfucker, and Tits" - The Late Great George Carlin
Splitting 5-4, the Supreme Court upheld the government's power under existing law to ban the use on radio and TV of even a single four-letter word that is considered indecent — but left open the question of whether the ban might violate the First Amendment, at least in some situations. The Court, in an opinion by Justice Antonin Scalia, said the Federal Communications Commission's switch in policy to ban even a fleeting use of such a word was "entirely rational" under the law that governs federal administrative powers.
The opinion referred to the banned words as the "F-word" and the "S-word" but not go on to fill out their actual spelling. Justice Scalia also did not spell them out in his oral announcement of the decision.
His written opinion, in a case dealing with uses of those four-letter words during performance awards broadcasts involving celebrities, took a swipe at "foul-mouthed glitteratae from Hollywood."
Basically, the ruling simply means that the FCC provided a sufficient explanation of why it switched from a more relaxed policy on "dirty words" to a near-total ban on "fleeting expletives."
The main opinion stressed that it was dealing only with the question of whether the flat ban was "arbitrary and capricious" as a matter of law. The Court said it did not violate that standard, but that is as far as the ruling went.
The Second Circuit Court, when the case returns there, will have a chance to pass upon broadcasters' constitutional challenges to the ban. The lower court did not do so on the first review, but strongly hinted then that the ban would not survive a direct First Amendment challenge.
Broadcasters asked the Supreme Court to go ahead and decide that issue. Bypassing it for now, Justice Scalia wrote that the Court is "one of final review, not of first view….It is conceivable that the Commission's orders may cause some broadcasters to avoid certain language that is beyond the Commission's reach under the Constitution. Whether that is so, and, if so, whether it is unconstitutional, will be determined soon enough, perhaps in this very case….We see no reason to abandon our usual procedures in a rush to judgment without a lower court opinion."

Deadline looms: Will NY Times shut down Boston Globe?
Advertisements for The Boston Globe boast that a single news story can "take you away." But after Friday, the newspaper itself may be taken away and shut down after 137 years of publication.
The New York Times Co, which bought the Globe for $1.1 billion in 1993, threatened at the start of April to shut the money-losing, award-winning broadsheet unless the paper's 13 unions agree by Friday to $20 million in concessions.
As the deadline approaches, the future of one of America's most acclaimed regional newspapers looks unclear, illustrating deepening problems for an industry that has few answers for an accelerating, long-term shift of advertising to the Internet.
Freedom of the press declines in every region in 2008
May 3, 2009
Journalists around the globe should have little reason to think that freedom of the press is safe, according to a survey report released on Friday by Freedom House, a human rights advocacy group. Freedom House' annual 'freedom of the press report' analyzed the state of the news media in 195 countries; advocates found that the freedom of the press declined in every region for the first time since the annual report was published.
The report, which can be found at the Freedom House website, recorded the seventh straight year in overall declines in freedom of the press worldwide. "Improvements in a small number of countries — including bright spots in parts of South Asia and Africa — were overshadowed by a continued, relentless assault on independent news media by a wide range of actions, in both authoritarian states and countries with very open media environments."
The report categorized countries in one of three groupings: free, partly free, and not free. 36% of countries were 'free' for the media, 31% were 'partly free,' and 33% were 'not free,' according to Freedom House. Myanmar, Cuba, Eritrea, Libya, North Korea and Turkmenistan were the countries with the worst rating for freedom of the press.
"The journalism profession today is up against the ropes and fighting to stay alive, as pressures from governments, other powerful actors and the global economic crisis take an enormous toll," said Jennifer Windsor, executive director of Freedom House. "The press is democracy's first defense and its vulnerability has enormous implications for democracy if journalists are not able to carry out their traditional watchdog role."
Other important changes to media freedom in the past year include the demotion of Israel to 'partly free' status, due to travel restrictions on reporters, attempts to influence media coverage, and "greater self-censorship and biased reporting, particularly during the outbreak of open war in late December." Israel was once the only state in the Middle East and North Africa to have 'free' status; now there is none.
News media based in Hong Kong and countries within the former Soviet Union also suffered from authoritarian governmental control in the past year.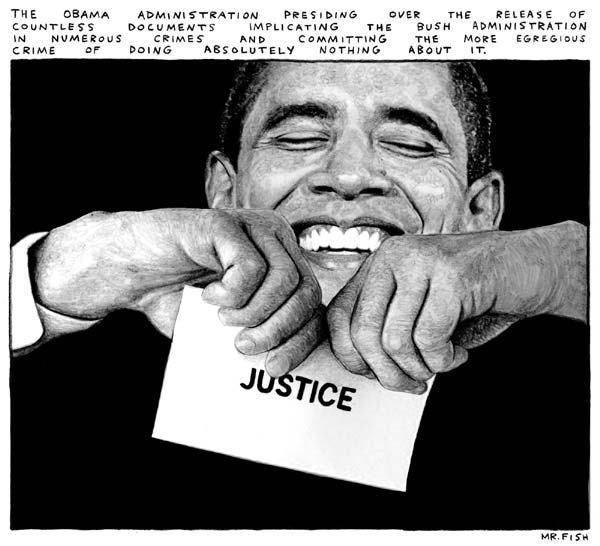 An Invention that Could Change the Internet for Ever
Revolutionary new web software could put giants such as Google in the shade when it comes out later this month.
Andrew Johnson reports
Sunday, 3 May 2009
The biggest internet revolution for a generation will be unveiled this month with the launch of software that will understand questions and give specific, tailored answers in a way that the web has never managed before.
The new system, Wolfram Alpha, showcased at Harvard University in the US last week, takes the first step towards what many consider to be the internet's Holy Grail – a global store of information that understands and responds to ordinary language in the same way a person does.
Although the system is still new, it has already produced massive interest and excitement among technology pundits and internet watchers.
Computer experts believe the new search engine will be an evolutionary leap in the development of the internet. Nova Spivack, an internet and computer expert, said that Wolfram Alpha could prove just as important as Google. "It is really impressive and significant," he wrote. "In fact it may be as important for the web (and the world) as Google, but for a different purpose.
Tom Simpson, of the blog Convergenceofeverything


The Leadership of the GOP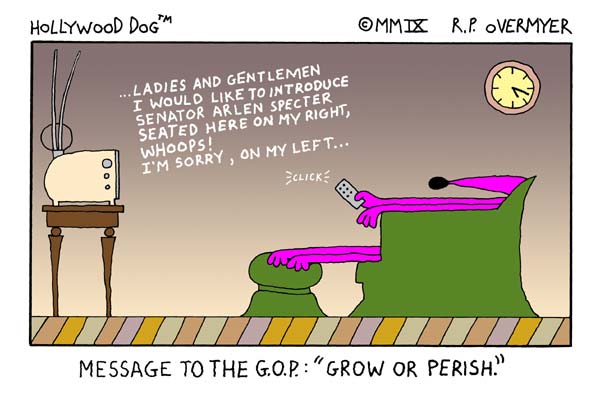 Obama Seeks to Reverse Mountaintop-Mining Rule

By SIOBHAN HUGHES
WASHINGTON -- The Obama administration sought to reverse a last-minute Bush administration rule that made it easier for companies that mine for coal by shearing off mountaintops to dump waste near rivers and streams.
The action is the latest blow to the coal industry, which defends mountaintop mining as a safer, cheaper alternative to traditional underground mining. Coal companies had supported the Bush rule, which permits companies that blow off mountaintops to get at the coal underneath to avoid maintaining a 100-foot buffer zone between nearby waters if it isn't reasonably possible to do so.
At a news conference Monday, Interior Secretary Ken Salazar said he had asked the Justice Department to ask a federal court in Washington, D.C., to throw out the rule and send it back to the agency. Mr. Salazar said the rule "simply doesn't pass muster with respect to adequately protecting water quality and stream habitat" in affected communities.
The decision is likely to have the most effect on central Appalachian surface-mining operations, which account for about 10% of U.S. coal production, according to Energy Information Administration data. West Virginia Gov. Joe Manchin, a Democrat, who received a call on Monday morning from Mr. Salazar, is already trying to gauge the impact on the state's coffers and on future employment.
"The governor shared his concern about the potential effect it could have," said Matt Turner, a spokesman for the governor. "A lot of jobs in West Virginia and throughout Appalachia depend on mining, and certainly our nation depends on coal as an energy source."
The action comes one month after the Environmental Protection Agency under the Obama administration announced that it would scrutinize 150 to 200 mining permits because of concern about waste dumped into rivers and streams. So far, the EPA has asked the U.S. Army Corps of Engineers to revoke at least one previously granted permit, and to ensure more safeguards before signing off on a handful of other permits.
"We've seen a real change in the EPA," Consol Energy Inc. Chief Executive Brett Harvey said in an earnings call last week. "There's a lot of resistance to mountaintop mining."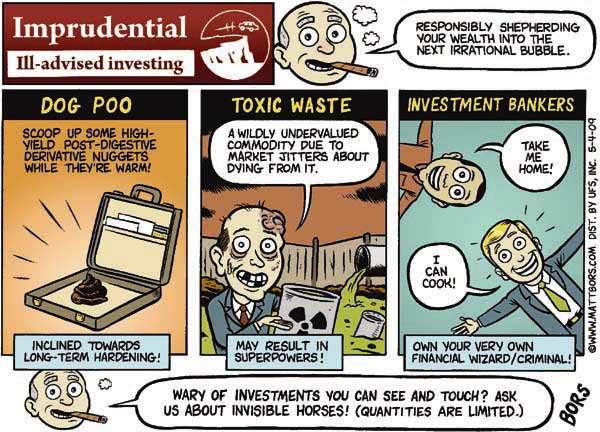 THIS WEEKS FEATURED MUSIC VIDEO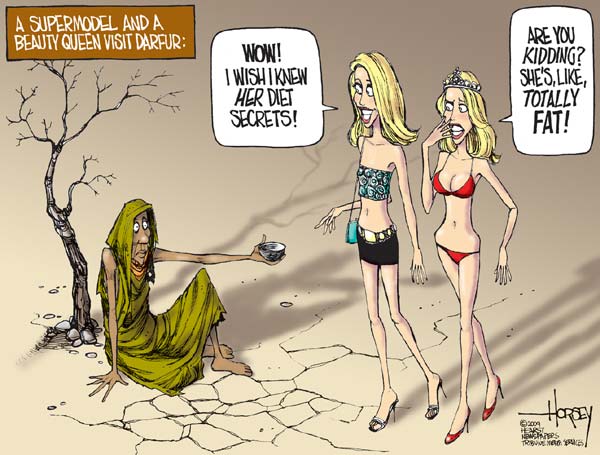 In Their Own Words: Why Dem Senators Screwed Homeowners
Only 45 Senate Democrats voted Thursday to oppose the banking industry and pass legislation aimed at stemming foreclosures. The bill would have allowed bankruptcy judges to allow homeowners who met strict conditions to renegotiate mortgages -- a process known as cramdown. It would have only applied to mortgages entered into before 2009.
Earlier in the week, the measure's lead proponent, Sen. Dick Durbin (D-Ill.), concluded that banks "frankly own the place."
Of course, the 12 Democrats who voted "no" have a more charitable view of their own motivations. So we asked them what their reasoning was. In their own words, here is how (those we could find) explained their vote:
Byron Dorgan (D-N.D.): "A number of things. I thought the 31 percent is an arbitrary number. I think there are a whole lot of folks, are likely folks, out there who have little debt outside their home who could -- I just thought it was an arbitrary number and I didn't like the way it was constructed."
Dorgan is referring to the percentage of a person's income that a judge could determine should be dedicated to paying the monthly mortgage. The figure is roughly in line with what financial analysts agree is appropriate.
Is Durbin right? Do banks own the Senate?
"I don't know who he's speaking about," said Dorgan. "He worked on this for a long, long time. And I wish they would have found a way to reach an agreement that would have allowed the legislation to get through...I don't know the context of which he said that."
Is the bill totally finished? "I don't know. I think I wish they had found some middle ground by which they could have moved a piece of legislation. They didn't do that. And you know, this legislation went well beyond subprime, as you know."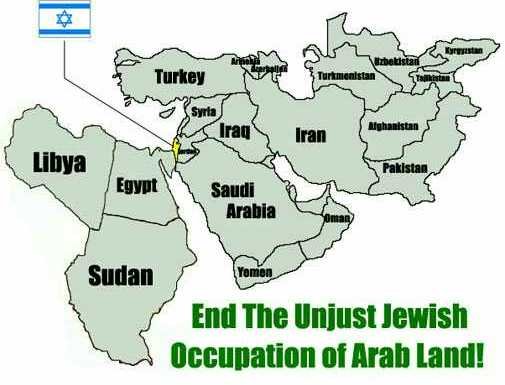 In China, "Buy American" Still Resonates
CBS Evening News: Growing Chinese Sales A Bright Spot For Struggling U.S. Automakers
Think the wheels are coming off the global car business? Think again.
U.S. automakers sold about 858,000 new cars in March, according to market research firm Autodata - another dismal month for the Big Three, which saw North American sales drop nearly 40 percent from a year ago.
But General Motors says it sold a 137,000 cars and trucks in China in March, up nearly 25 percent from a year earlier and a new company record for the month, as CBS News correspondent Barry Petersen reports.
The China Association of Automobile Manufacturers reports that the country's auto sales hit a monthly record of 1.11 million vehicles in March. China's soaring sales coupled with falling U.S. demand make China, for the moment, the world's largest car market.
China sales are booming thanks in part to a government economic stimulus plan keeping showrooms hopping by paying out rebates for purchasing small cars.
And what's hot in this hot market?
"I love American cars for their performance," said one Chinese customer.
Turn on the TV and the market leaders are American. Both Ford and GM. build cars in China for China, and part of their success is what's in a name. In China, a Ford or Chevrolet is considered a high-end import.
"China is a face-oriented culture," said Bill Russo, an expert on the Chinese automobile market. "People buy an imported car in order to demonstrate an achievement of a particular social status."
And when is the last time you heard a GM executive say that "our factories are running flat out to meet that demand," as GM China president Kevin Wale recently did?
One key to success - designing cars just for this market, like a Buick model favored by Chinese executives and high-level bureaucrats.
"They tend to have a driver which means you have to put more attention to the rear seat passenger," Russo said. "The person who paid the money for that car is sitting in the back."
So the carmakers are making those back seats luxurious, with controls for air conditioning and stereo and lots of legroom for that back-seat VIP.
And the Chinese profits are sent back to Detroit, which means U.S. car companies are getting a badly needed boost back home from a country far away where customers still love to buy American.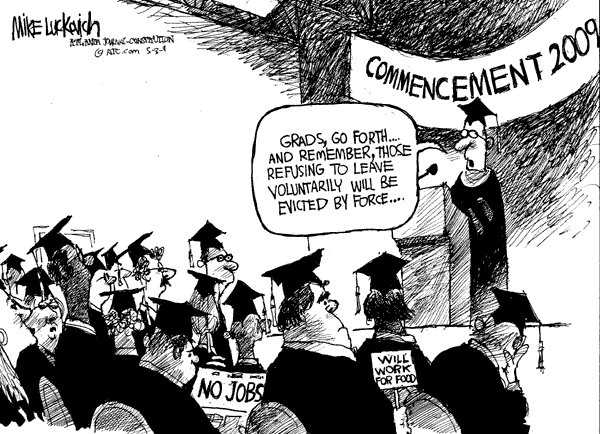 Ex-envoy rejects Notre Dame award over Obama flap
SOUTH BEND, Ind. (AP) - A former U.S. ambassador to the Vatican says she won't accept the University of Notre Dame's top honor at commencement next month because of the Roman Catholic school's decision to have President Barack Obama speak to graduates.
Harvard University law professor Mary Ann Glendon says in a letter to the school president that giving Obama an honorary degree violates the U.S. bishops' 2004 statement that Catholic institutions shouldn't honor people whose actions conflict with the church's moral principles.
Obama supports abortion rights and embryonic stem-cell research.
Glendon was ambassador to the Vatican in the final year of George W. Bush's administration. She was to receive the school's Laetare Medal.


VARIOUS LATE NIGHT QUOTES
"Arlen Specter has been a Republican for a long time, so it has got to be tough, don't you think? I mean, for years you're lying out of the right side of your mouth, and now suddenly you've got to start lying out the left side of your mouth." --Jay Leno
"Well, actually, other senators are talking about jumping ship as well. There's talk John McCain may go back to the Federalist Party." --Jay Leno
"Thousands of women in Kenya have vowed to withhold sex until their nation's leaders stop their bickering. The women said they got the idea after a recent visit by Hillary Clinton." --Jay Leno
"It's happening more and more. The New Hampshire Senate now has passed a bill that would legalize same-sex marriage in New Hampshire. So, New Hampshire could go from the Granite State to the Tasteful Marble Countertop State." --Jay Leno
"Anybody see President Barack Obama's press conference last night? Well, did you know that during the press conference, three more Republicans defected?" --David Letterman
"Senator Arlen Specter, though, has really left the Republican Party, which is like resigning from Chrysler." --David Letterman
"I guess in the world of politics that's very exciting, Specter switching from the Republican Party to the Democrats. But what would be really cool for me is if I could just get my mom to switch from Leno." --David Letterman
"Sports fans are being asked to stay home in Mexico because the flu spreads in large crowds. In New York, they're trying a similar thing at Yankee Stadium by making sure the prices for tickets are so high that no one can afford them." --Jimmy Kimmel
"More than 300 schools in 14 states are closed now, 200 in Texas alone. The swine flu is like a new snow day. I would be delighted if I was a child at this time. But whenever something like this flu happens, it's important, I think, to find someone to point the finger at and usually the person who's responsible is the person who stands to benefit from it. So that is why I'm blaming the people at Purell for the swine flu. They started this. I know they did it and if they'd just come clean, I think we'd all forgive them, right?" --Jimmy Kimmel
"The government does not want us to call it the swine flu. They're calling it the 2009 H1N1 virus. The reason for the change is they want people to know you can still eat all the pork you want without any risk to your health, except diabetes, obesity and heart disease." --Jimmy Kimmel
"In business news after receiving billions of dollars in government bailout money, the company Chrysler ended up filing for bankruptcy protection today. Chrysler was founded in 1923 by Walter P. Chrysler, but it really took off under his younger brother, Jesus H. Chrysler, who's I guess like some kind of marketing genius." --Jimmy Kimmel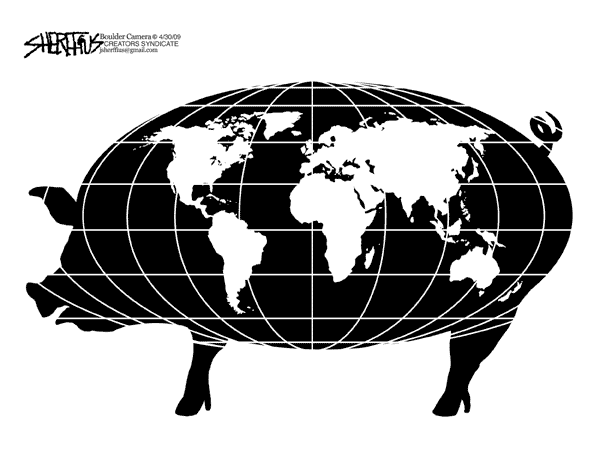 This Week in God!!!
"There is no position on which people are so immovable as their religious beliefs. There is no more powerful ally one can claim in a debate than Jesus Christ, or God, or Allah, or whatever one calls this supreme being. But like any powerful weapon, the use of God's name on one's behalf should be used sparingly. The religious factions that are growing throughout our land are not using their religious clout with wisdom. They are trying to force government leaders into following their position 100 percent."
"If you disagree with these religious groups on a particular moral issue, they complain, they threaten you with a loss of money or votes or both. I'm frankly sick and tired of the political preachers across this country telling me as a citizen that if I want to be a moral person, I must believe in 'A,' 'B,' 'C,' and 'D.' Just who do they think they are? And from where do they presume to claim the right to dictate their moral beliefs to me? And I am even more angry as a legislator who must endure the threats of every religious group who thinks it has some God-granted right to control my vote on every roll call in the Senate. I am warning them today: I will fight them every step of the way if they try to dictate their moral convictions to all Americans in the name of 'conservatism,'" – Barry Goldwater, Congressional Record, September 16, 1981.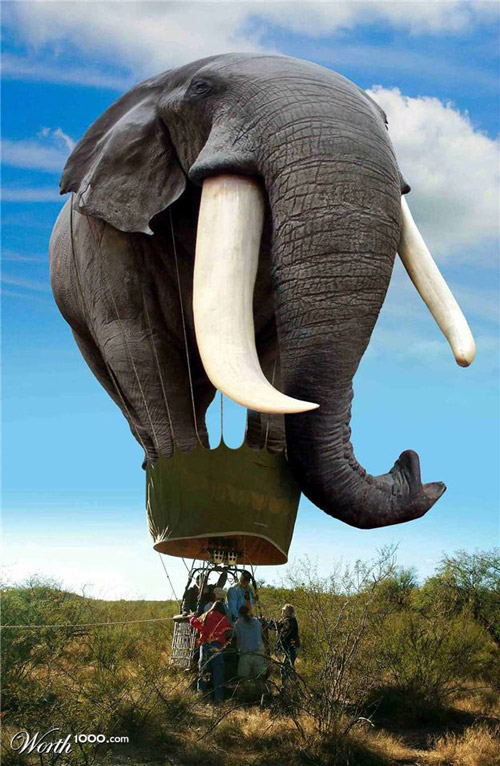 Poodwaddle.com