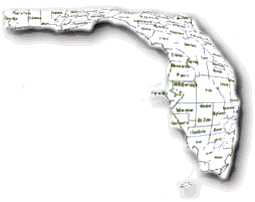 Bush Tried To FIX 2004 Florida Election Board WITH CROONIES


President Bush has said "Every registered voter deserves to have confidence that the system is fair and elections are honest."1 But according to a new report, the President is doing all he can to once again rig the election in Florida.

According to the Miami Daily Business Review, Florida Gov. Jeb Bush (R) appointee at the Broward County Board of Elections hired a law firm headed by two close cronies of President Bush to fight any charges against it during the 2004 election. Specifically, the Broward Supervisor of Elections Brenda Snipes hired the law firm Blosser & Sayfie.2 Justin Sayfie "is a former spokesman for Gov. Bush and currently is co-chair of the Bush/Cheney re-election campaign in Broward County." He is also a Bush Ranger (aka. someone who has raised more than $100,000 for the President's campaign).3 James Blosser is also "a top fund-raiser for President Bush's re-election campaign."4 Many observers expect the election will be extremely close in Florida and predict it will touch off litigation. County election supervisors and their legal teams could play a key role in deciding the election.

While Snipes has since been forced to fire the law firm,5 it shows just how far the Bushes are willing to go to throw the Florida election again. Earlier this summer, Jeb Bush attempted to purge thousands of voters from the Florida voting rolls, but was stopped after public pressure overwhelmed the effort.6 Additionally, Florida GOP operatives are going to naturalization offices to give new immigrants voter registration forms which are already pre-marked to register the voter as a Republican.7



Sources:
"President Signs Historic Election Reform Legislation into Law," WhiteHouse.gov, 10/29/02.
"Elections Supervisor Rapped for Hiring Lawyers With Bush Ties," Law.com, 8/30/04.
"Top Fundraisers Earn Right to Party," Los Angeles Times, 8/31/04.
"Elections Supervisor Rapped for Hiring Lawyers With Bush Ties," Law.com, 8/30/04.
"Broward elections supervisor fires lawyer over firm's connection to President Bush," Sun-Sentinel, 8/28/04.
"State ceases felon voting purge," Miami Herald, 8/14/04.
National Public Radio, 7/25/04.