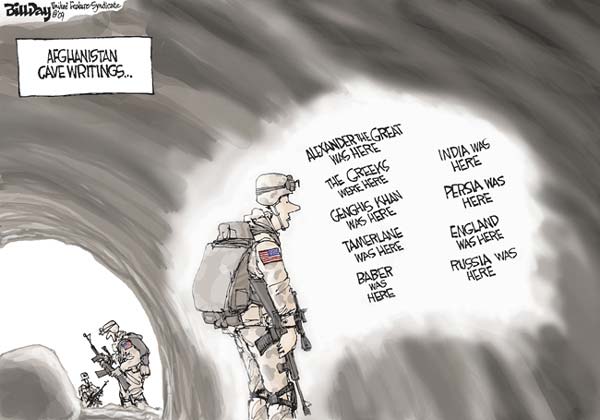 USDA: Number of Americans going hungry increases
By HENRY C. JACKSON
Associated Press Writer
WASHINGTON (AP) -- More than one in seven American households struggled to put enough food on the table in 2008, the highest rate since the Agriculture Department began tracking food security levels in 1995.
That's about 49 million people, or 14.6 percent of U.S. households. The numbers are a significant increase from 2007, when 11.1 percent of U.S. households suffered from what USDA classifies as "food insecurity" - not having enough food for an active, healthy lifestyle.
Researchers blamed the increase in hunger on a lack of money and other resources.
President Barack Obama called the USDA's findings "unsettling." He noted that other indicators of hunger have gone up, such as the number of food stamp applications and the use of food banks. And he said his administration is committed to reversing the trend.
"The first task is to restore job growth, which will help relieve the economic pressures that make it difficult for parents to put a square meal on the table each day," Obama said in a statement.
Agriculture Secretary Tom Vilsack said the numbers could be higher in 2009 because of the global economic slowdown.
"This report suggests its time for America to get very serious about food security and hunger," Vilsack told reporters during a conference call.
The USDA said Monday that 5.7 percent of those who struggled for food experienced "very low food security," meaning household members reduced their food intake.
The numbers dovetail with dire economic conditions for many Americans. And they may not take the full measure of America's current struggles with hunger: Vilsack and the report's lead author, Mark Nord with USDA's economic research service, both emphasized that the numbers reflected the situation in 2008 and that the economy's continued troubles in 2009 would likely mean higher numbers next year.
The report also showed an increasing number of children in the United States are suffering. In 2008, 16.7 million children were classified as not having enough food, 4.3 million more than in 2007.
Hunger advocates said they were not surprised by the numbers, and said the problem among children, in particular, is lamentable.
"What should really shock us is that almost one in four children in our country lives on the brink of hunger," said David Beckmann, the President of Bread of the World, an advocacy organization.
Vilsack said that it would take a concerted effort to reduce the number of Americans who face a lack of food and said he hoped that the stark reality of Monday's report would inspire action. The numbers could have been much worse without adequately funded food aid programs, such as food stamps, he said.
"There's an opportunity here for the country to make a major commitment to focus on ways we can improve this process and make sure that food is safe and available for everyone," he said.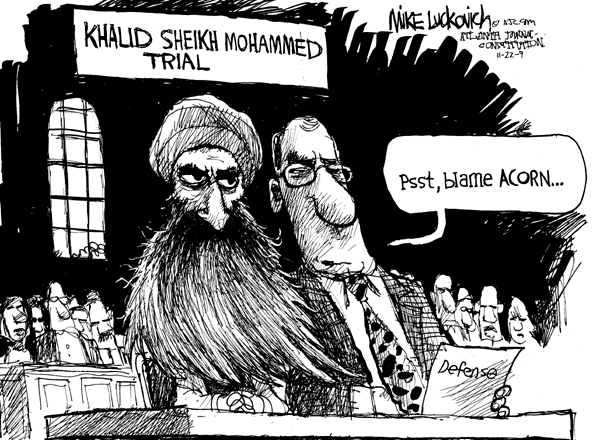 C Street House No Longer Tax Exempt
Zachary Roth |
Residents of the C Street Christian fellowship house will no longer benefit from a loophole that had allowed the house's owners to avoid paying property taxes.
Previously, the house -- despite being home to numerous lawmakers -- had been tax exempt, because it was classified as a church. That arrangement had allowed the building's owner, the secretive international Christian organization The Family, to charge significantly below market rents to its residents. In recent year, Senators John Ensign (R-NV), Tom Coburn (R-OK), Sam Brownback (R-KS) and Jim DeMint (R-SC), and Reps. Zach Wamp (R-TN), Bart Stupak (D-MI) and Mike Doyle (D-PA) have all reportedly called C Street home.
Natalie Wilson, a spokeswoman for the Office of Tax and Revenue for Washington D.C., told TPMmuckraker that her office inspected the house this summer. "It was determined that portions of it were being rented out for private residential purposes," she said. As a result, the tax exempt status was partially revoked. Sixty-six percent of the value of the property is now subject to taxation.
According to online records, the total taxable assessment is $1,834,500. The building's owner last month paid taxes of $1714.70 on the property.
A commenter using the name Vince Treacy, posting on a blog run by George Washington Law professor Jonathan Turley, noted in June that the property enjoyed tax exempt status. In a comment yesterday, he wrote:
'Well, at least one complaint just happened to be filed a few months ago, by some anonymous citizen who will remain nameless ""wink, wink," with the taxpayer hotline at the DC tax office.'
The C Street house has lately been the subject of unwanted attention thanks to its role in three GOP sex scandals. Ensign, who reportedly recently moved out of the house, was confronted there last year by his fellow C Streeters, including Coburn, about his affair with a top aide's wife. South Carolina governor Mark Sanford revealed this summer that he had received counseling from the house's denizens over his own randy hijinx with his Argentinean mistress. And the wife of former GOP congressman Chip Pickering has alleged in divorce proceedings that the house was the site of "wrongful conduct" between her husband and his girlfriend.

* This post originally reported, based on online records for the city of Washington, D.C., that C Street is owned by Youth With A Mission (YWAM), an international Christian group, and that YWAM is affiliated with The Family. But YWAM official Ron Boehme told TPMmuckraker that the city's records are inaccurate, and that his group sold the house to The Family in 1989. He also said that YWAM is not affiliated with The Family -- though some reports suggest the two groups have close ties.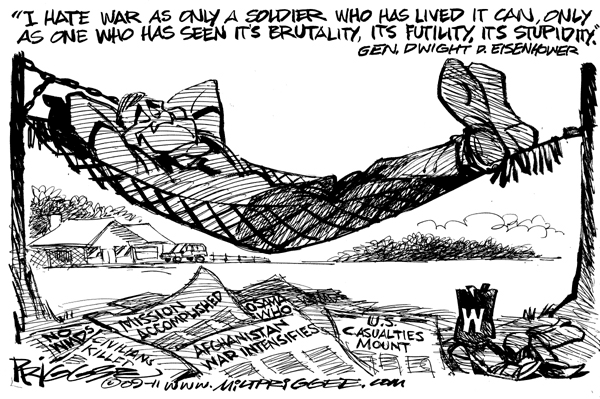 Karl Rove memoir coming in March
HILLEL ITALIE
NEW YORK (AP) — Karl Rove's memoir has a title, "Courage and Consequence," and a release date — March 9, 2010.
Rove, the mastermind of George W. Bush's two successful presidential runs and a top White House aide, signed in 2007 with Threshold Editions, a conservative imprint of Simon Schuster that has published best sellers by commentators Glenn Beck and Mark Levin.
Threshold also will release former Vice President Dick Cheney's memoir.
"Courage and Consequence," according to Threshold, "frankly responds to critics, passionately articulates his political philosophy and openly explains the reasons behind his decisions in campaigns and the White House."
Rove, who became synonymous with ruthless but effective campaign tactics, said in a statement Threshold issued Wednesday that his book would be "a frank account of what I witnessed and my often-controversial role."
Memoirs from former President George W. Bush, former first lady Laura Bush and former Secretary of Defense Donald Rumsfeld are also scheduled for next year.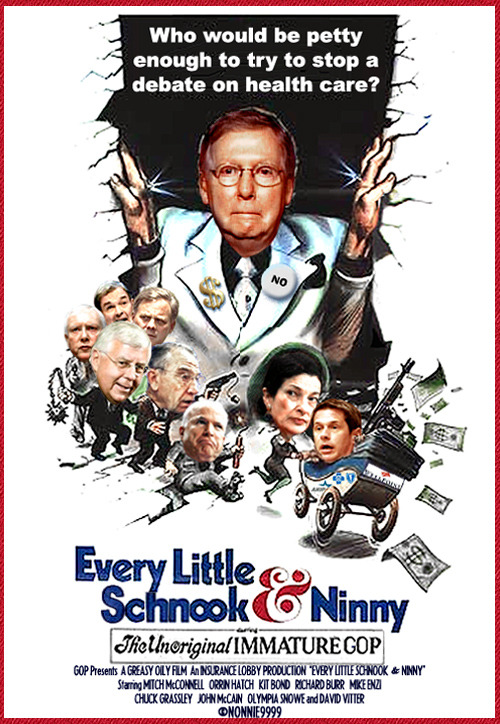 Thinkprogress.org
MSNBC's Rachel Maddow has repeatedly tried to get Sen. Joe Lieberman (I-CT) to come on her show and debate health care. However, he and his office have refused to even respond to her requests for statements. Last week, Mike Stark caught up with Lieberman and asked him whether he'd go on Maddow's show. The senator declined, saying the tv host has "a point of view":
STARK: You've expressed an interest to have a serious policy debate instead of all the invective and that. And I think one of the best folks from the progressive side is Rachel Maddow —

LIEBERMAN: (LAUGHTER)

STARK: — and she's been trying to get you on her show for a really long time.

LIEBERMAN: She's got a point of view. I think we're going to have this debate on the floor of the Senate. And I look forward to it. In other words —

STARK: There's no chance you'll do her show?

LIEBERMAN: I don't think so.
Watch Maddow's segment on Friday:

Video: Democrats protest and disrupt health care meeting
By: David Phillips
Remember this past summer when right wingers were instructed to protest and shout down speakers at the town hall meetings that were given by their elected officials in their home towns who wanted to debate health care reform?
Well, in this video see how left wingers protest and shout down speakers at a health care meeting.
Protesting, Liberal Style!
Enjoy.
Watch it: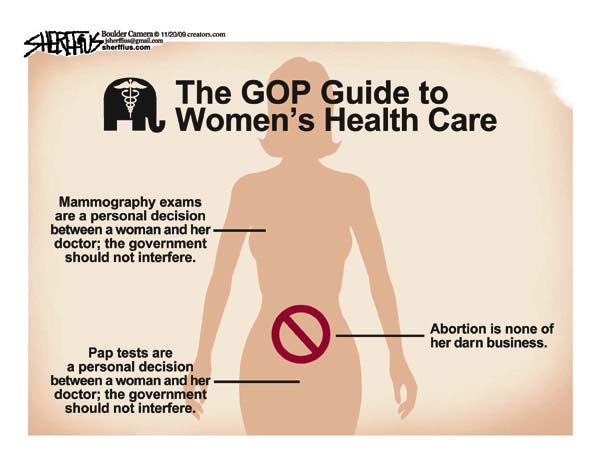 GOP HEALTH CARE HYPOCRISY

Glenn Beck America's "savior"
By: David Phillips
This past Saturday, hundreds of Glenn Beck fanatics (Beckerheads) turned out in Tampa Bay, FL for a Glenn Beck book signing at Borders Books. According to a local Fox affiliate hundreds showed up waving and wearing American flags. The customary right wing signage that we have seen at rally's promoted by Beck over this past summer were proudly displayed by the hordes of tea baggers who worship Glenn Beck and his muddled conspiracy theories.
According to the Fox affiliate, people started lining up before dawn to pay homage to Beck.
Bob Antoinette, a Glenn Beck fanatic said to MyFox Tampa Bay, "I don't want to say he's our savior, but he's pretty close. I don't think he's on target. I think he's on bullseye."
Another Beckerhead, Patty Blackburn said, "We don't like the White House at this point. We're taking our country back."
Glenn Beck said he has a "100 year plan" to combat the "progressive movement" that has taken over America. But will the Beckerheads be willing to wait "100 years" for his plan to work?
Beck plans to announce his "100 year plan" on his show today. Tea baggers across America are waiting with bated breath; because their "savior" has a "100 year plan" to take back that which has played out over "the last 100 years" according to Beck, and which has culminated with the election of President Barack Obama, the first African-American to be elected President.
Beck's plan should give him plenty of time to continue his reign as the "savior" of the tea baggers throughout America.
Here are a couple of video's that you will want to watch, but don't forget the popcorn.

Last week, rumors spread that former CNN anchor Lou Dobbs might challenge Sen. Robert Menendez (D-NJ) in 2012. But in an interview on Fred Thompson's radio show today, Dobbs said that he is actually considering a run for the White House:
THOMPSON: Lou, one way to have a voice — you've already had a big one, but another way to have a voice is in public service. Have you given any thought to perhaps running for president?

DOBBS: I'm talking — yes is the answer. And I'm going to be talking some more with some folks who want me to listen to them in the next few weeks. You know, I, so I just don't even what to tell you in terms of where I'm leaning because right now I'm fortunate to have a number of wonderful options. I do know this, I'm going to have the best advice. I may make a terrible decision, but I'm going to have great advice.
Listen here:
In 2008, Dobbs was rumored to be considering a shot at becoming the governor of New Jersey. When Dobbs announced he was leaving CNN, he said that "some leaders in media, politics, and business have been urging me to go beyond the role here at CNN and to engage in constructive problem-solving."
Dobbs gave no indication of what, if any, party affiliation he would campaign under. A self-described "independent populist," Dobbs would likely run as an Independent candidate. "I think something on the order of an independent movement will come if these two parties fail the American people again," he said in 2007.
There are already multiple Draft Dobbs for President websites, although the "Lou Dobbs 2012″ site will soon be shutting down due to a lack of funds.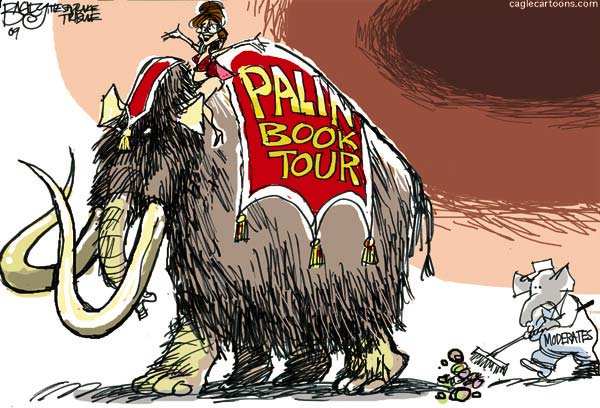 It smells like socialism
By: David Phillips
Yoda's World
Enquiring Minds over at Fox wanted to know what Obama's flatulence smelled like, and if it was anything close to arugula or a coffee latte...Hannity says he needs a follow up to when Obama put mustard on his hamburger which he claimed was disrespectful to the beef industry, and he wants to know if Obama's farts smell un-American...
Fox White house correspondent Major Garret asked Press secretary Robert Gibbs what the Presidents flatulence smelled like and Gibbs said "they smell like a desert breeze"...
Matt Drudge of the Drudge Report posted the headline "Obama Farted while ignoring the Economy"...
Orly Taitz said she wanted to know if the flatulence smell like Kenyan food...
Meanwhile Over on the Bill O'Reilly Show The Factor with Bill O'Reilly, his guests Ann Coulter and Michelle Malkin were arguing, with Malkin saying that is farts probably smell like Muslim farts and Coulter countered with for liberals his flatulence smell like the Messiah...O'Reilly jumped in and said that his flatulence prove that he has an agenda to remove Christmas from our schools...
Greta Van Susteren said, all I can tell you is that Sarah Palin's flatulence smelled like the great State of Alaska and that there is no way Obama's flatulence can smell as nice…
But it was the early morning show Fox and Friends whose Steve Ducey said that they most likely smell like the flatulence of a socialist, echoing the same earlier claim by Glenn Beck who also pointed out that Obama's farts are more proof that he wants to destroy the constitution and take guns away from all Americans…
Sean Hannity told his audience today to make sure they watch his special expose' on Hannity's America this weekend where he shows undercover Fox reporters capturing the Presidents gas in a bottle without the knowledge of the Secret Service and then examine the gas at an independent laboratory sequestered deep in the sub levels of the Fox building at Rockefeller Center.
Hannity went on to say, that if the White house wants to throw accusations that Fox is not a reliable News source he will prove them wrong this weekend on his special Expose' titled "If Obama Farted and no one knew, would it still smell"…

THIS WEEKS FEATURED MUSIC VIDEO

What Is Politics?
A little boy goes to his dad and asks, "What is politics?"
Dad says, "Well son, let me try to explain it this way: I'm the breadwinner of the family, so let's call me capitalism. Your Mom, she's the administrator of the money, so we'll call her the Government. We're here to take care of your needs, so we'll call you the people. The nanny, we'll consider her the Working Class. And your baby brother, we'll call him the Future. Now, think about that and see if that makes sense,"
So the little boy goes off to bed thinking about what dad had said.
Later that night, he hears his baby brother crying, so he gets up to check on him. He finds that the baby has severely soiled his diaper. So the little boy goes to his parents' room and finds his mother sound asleep. Not wanting to wake her, he goes to the nanny's room. Finding the door locked, he peeks in the keyhole and sees his father in bed with the nanny. He gives up and goes back to bed. The next morning, the little boy says to his father, "Dad, I think I understand the concept of politics now."
The father says, "Good son, tell me in your own words what you think politics is all about."
The little boy replies, "Well, while Capitalism is screwing the Working Class, the Government is sound asleep, the People are being ignored and the Future is in deep poo."


VARIOUS LATE NIGHT QUOTES
"To help pay for the health care plan, Senate Majority Leader Harry Reid proposed a 5% tax on all elective cosmetic surgery. Oh, sure, I guess it is easy to tax plastic surgery when you already have movie star good looks [on screen: a photo of Reid]." –Seth Meyers
"It was reported Monday that food summit, Libyan leader Muammar Gaddafi spent several hours in the company of 200 Italian women and tried to convert them to Islam. Long story short -- he's a Catholic now." –Seth Meyers
"The design for George W. Bush's presidential library was unveiled Wednesday in Dallas, and features a lantern-shaped roof that will glow at night. Mr. President, I don't want to make any more jokes about you being dumb, but you have to meet me halfway. Don't build a library where the lights are on when no one is home." –Seth Meyers
J"This has been quite a week for Sarah Palin. She's been everywhere promoting her new book. She was on 'Oprah,' 'Good Morning America,' ABC 'World News,' 'Nightline,' Barbara Walters. Not to be outdone, next week, John McCain will be the guest corpse on 'CSI.'" –Jay Leno
"Former Cuban leader Fidel Castro, reportedly a huge fan of President Obama. He thinks President Obama's doing a great job. Well, Obama hasn't had PR that good since the Reverend Wright was campaigning for him." –Jay Leno
"The alleged 9/11 mastermind, Khalid Sheikh Mohammed, is gonna be tried in New York City after all, it looks like. A lot of people saying this is too dangerous. And, of course, the big fear, he could escape by disappearing into a sea of cab drivers." –Jay Leno
"This week, Afghanistan's President Hamid Karzai was sworn in wearing Afghanistan's traditional clothing: Kevlar pants, a helmet and bulletproof vest." –Jay Leno
"The George W. Bush library design was unveiled this week by former First Lady Laura Bush. Did you know that she was a librarian when she first met George? Did you know that? In fact, she's the only thing he ever checked out of a library." –Jay Leno
"Hillary Clinton tells Vogue magazine that she naps on command, like that. Yeah, especially when Bill asks if she's in the mood" –Jay Leno
"Oprah Winfrey announced she's quitting her show. Oprah's quitting. No, crazy. Yeah. This is the crazy thing. Oprah said she used prayer to help her decide to end her show. That's what she said. Yeah, Oprah said she stopped praying when she realized she has more money than the guy she's praying to." –Conan O'Brien

This Week in God!!!
Italy's crucifixes in classrooms 'violate rights'
AFP
Italy violates parents' right to educate their children along secular lines by displaying crucifixes in classrooms, the European Court of Human Rights ruled on Tuesday.
The judgment sparked anger in Catholic Italy, with the country's education minister attacking the decision, insisting the crucifix was a "symbol of our tradition".
The Strasbourg court found that: "The compulsory display of a symbol of a given confession in premises used by the public authorities... restricted the right of parents to educate their children in conformity with their convictions."
It also restricted the "right of children to believe or not to believe," the seven judges ruling on the case said.
The case was brought by Soile Lautsi, who was also awarded 5,000 euros (7,400 dollars) in damages.
The ruling drew immediate criticism in Italy, where Lautsi's efforts to change tradition have come up against stiff resistance from the Catholic establishment.
Years of legal wrangling saw the case eventually thrown out by judges in Italy, who ruled the crucifix was patriotic and a sign of the country's tradition, not simply a symbol of Catholicism.

YodasWorld.org is updated each Monday. Some of the items from the previous week are added to the various topic links on the left side of the main page. Links embedded should be good for at least the date posted. After the posting date, link reliability depends on the policy of the linked sites. Some sites require visitors to register before allowing access to articles. Material presented on this page represent the opinion's of YodasWorld.org.
Copyright 2000-2009 YodasWorld.org. All rights reserved on original works. Material copyrighted by others is used either with permission or under a claim of "fair use."