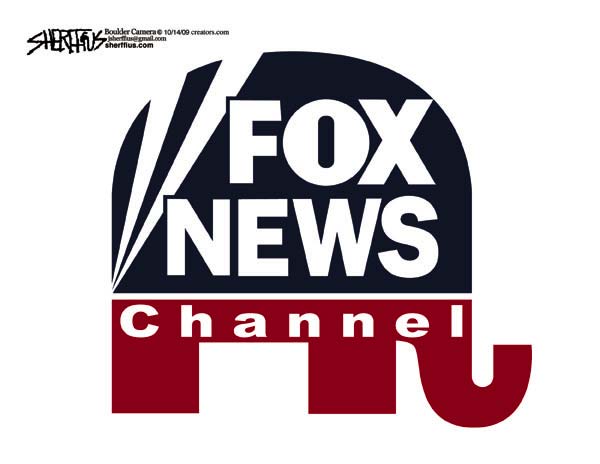 White house uses fake reporter, slams News outlet
By: David Phillips
The Obama White house has recently gone on the attack against the GOP's propaganda channel Fox News, saying that they don't give any news just opinions designed to promote the Republican agenda.
The pundits over at Fox are outrage; actually they love the attention and have even opened all their TV and radio shows with the so called attacks to promote their shows as they feign outrage. Hannity said today, "this has never happened in our history", he went on say, "could you imagine what liberals would have been saying had Bush attacked a News outlet."
Well, the Bush White house did attack a News outlet, it was NBC (see video below). Bush also planted fake reporters in the White house press corps, you might remember him, he went by the name of Jeff Gannon who is a also male escort (to put it politely) when he's not writing fake news.
Bush also paid Armstrong Williams a radio and TV host under the table (payola) to promote the contentious No Child Left Behind Act. USA Today reported in January 2005 that the White house paid him $241,000 dollars (tax dollars) to promote Bush's contentious education reform.
That same January the Washington Post revealed that Universal Press Syndicate columnist Maggie Gallagher was paid $21,000 dollars to promote abstinence and sex only after marriage to teens.
These are just the two we know about, who knows how many more Bush paid off to promote his agenda.
But Fox new is outraged because no president has ever attacked a news outlet.
Fox has proven that they only have one agenda and that's to get rid of President Obama and all other democrats, and they are willing to say anything and lie about everything to promote the GOP. They want to make sure nothing passes in congress and they don't care how many Americans have to suffer.
Fox news is un-American and they are lucky to be in the United States because in dozens of countries they would have their tongues cut out. They have promoted guests on their shows who have advocated for another attack on US soil, a nuke no less, thinking that that is the way to win back the White house and congress.
But Fox news is outrages that the White house called them an opinion channel for the GOP, and not a news channel.
Real justice for their un-American activities would be to pull their license to broadcast. They don't care how divided our country becomes; it's all about getting the GOP back in power.
Here are a couple of videos:

President Obama declared the H1N1 flu outbreak a national emergency over the weekend, but experts in infectious disease and emergency medicine say the public should not be alarmed by the move.
"This is not a reaction to any new developments; it's a proactive step, a useful tool going forward," White House spokesman Reid Cherlin says.
Anne Schuchat, director of the Centers for Disease Control and Prevention's National Center for Immunization and Respiratory Diseases, agrees. "It's really more a continuation of our preparedness steps," she told USA TODAY on Sunday. The declaration will help with flexibility in case hospitals see a greater influx of flu cases in coming months, she said.
According to White House documents, the proclamation will allow the government to grant waivers that will enable health care facilities to set up alternate care sites if needed, as well as to modify patient screening protocols and transfer procedures, among other actions that make up hospital disaster plans.
"It will help save time and resources for those of us taking care of patients," says Dan Hanfling, special adviser for emergency preparedness and response for Inova Health System and an emergency physician at Inova Fairfax Hospital in Falls Church, Va. If the staff needs to set up a remote area for large flu screenings, for example, he says they could now bypass some protocols to get the job done.
"The public ought to take some solace, some relief in this. It's not a suggestion that things have deteriorated in any way. In no way is the virus more severe or more difficult to manage," says infectious-disease expert P.J. Brennan, chief medical officer for the Penn Health System at the University of Pennsylvania in Philadelphia.
Both Hanfling and Brennan say their emergency rooms have seen a noticeable climb in H1N1 cases in the past two weeks.
The president's declaration comes on the heels of Friday's report that swine flu is still on the rise in schools, forcing many to temporarily close. The Department of Education on Friday reported 351 school closings in 19 states, but 45 schools in seven states have reopened, says department spokesman Justin Hamilton.
"We don't know if all those school dismissals were for administrative reasons, like not enough staff," says Schuchat. Closing decisions are made locally. But she says CDC's advice remains the same: "The best thing is to keep healthy kids in schools."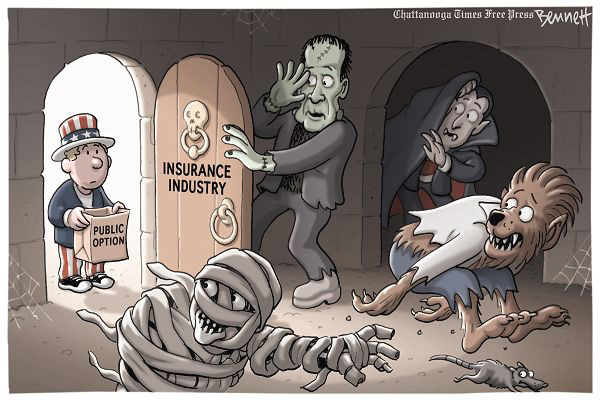 New ad asks: "Is Harry Reid Strong Enough?"
By: David Phillips
Will Senate majority leader Harry Reid (D-NV) muster what is needed to make sure a viable Public Option (PO) makes it into the final Senate bill as he helps to bring both the Senate Finance Committee's bill and the Senates Health committee's bill together?
Democrats across the country are worried that congress will favor insurance companies over citizens because of the lackadaisical words they hear coming from the Democratic leadership in DC including those from President Obama.
While some of us got to watch on C-SPAN the full Senate Finance committee's discussions and vote which ultimately passed by a 14-9 vote, we will not know what is currently taking place behind the closed doors where the two Senate bills are currently be consolidated by Democrats with Senator Reid at the wheel.
Just as we never got to watch the so called gang of six (3 republicans and 3 democrats) from the Senate finance committee craft there bill to bring to the full Senate Finance committee for a vote, we will not know if the final Senate bill will include the Public Option that is needed to drive the costs of premiums down through competition until Senator Reid and the others present a bill.
There are two recent polls that hopefully Sen. Reid has been made aware of.
First a recent poll in the Las Vegas Review-Journal showed that Senator Reid is behind in the Nevada polls by both current front runners from the Republican party.
The second poll that Reid should be made aware of is that the majority of Nevada's citizens favor a Public Option. And if a Public Option is included in a bill that ends up on the President's desk for his signature, Sen. Reid should have a decent chance of beating any republican opponent.
If congress votes in favor of the insurance companies over American citizens, you can be sure that just like an elephant voters will remember on Election Day.
A new ad broke today from the Progressive Change Campaign Committee (PCCC) that targets Senator Reid and the need for a viable Public Option in any health care reform bill. .
Watch it: "Is Harry Reid Strong Enough?"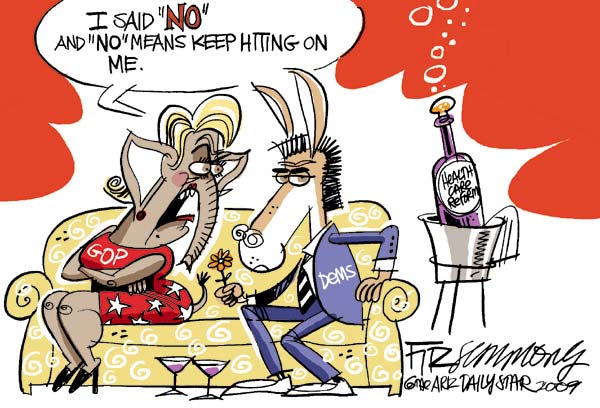 Not all Snowe flakes are the same
By: David Phillips
Yoda's World
President Obama said the other day that he would settle for a Public Option with a "trigger" which would kick in sometime in the future if the health insurance companies don't tow the line.
In some parallel universe that might happen, but in the reality we live in, it will never happen and insurance companies will continue to increase premiums where in a couple of years most everyone will be without insurance.
So why is President Obama willing to agree to this knowing that it's a bad idea?
Senator Olympia Snowe (R-Maine) has an "R" next to her name and President Obama wants to be able to say it's a bipartisan bill, even though he knows that there is a good chance to get something better with a public option without her.
Why should American's be put off just so the President can say that it was bipartisan, and why would he think he could spin ONE republican vote as bipartisan.
It's time for President Obama to give up on the party of NO and it's time for the democrats in Congress to support their party leader

Remember this past summer when right wingers were instructed to shout down speakers at meetings where health care was to be discussed?
Well, in this video this how left wingers shout down speakers at meetings.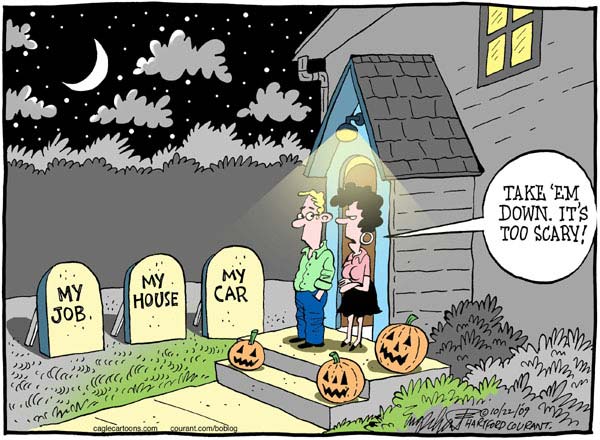 New bill to make seizure of US companies easier: report

WASHINGTON (AFP) – A bill to be introduced in Congress by a key ally of President Barack Obama would make it easier for the US government to seize control of troubled financial institutions that are considered too big to be allowed to fail, The New York Times reported.

Citing a senior administration official, the newspaper said the measure would be proposed this week by Representative Barney Frank, chairman of the House Financial Services Committee, after extensive consultations with Treasury Department officials.

The legislation would make it easier for the government to throw out the financial company's management, wipe out the shareholders and change the terms of existing loans held by the institution, the report said.

Treasury Secretary Timothy Geithner was planning to endorse the changes in testimony before the House Financial Services Committee on Thursday, the paper noted.

The White House plan as outlined so far would make the existence of a large financial company whose failure would put the US financial system and the economy at risk much costlier, the report said.

It would force such institutions to hold more money in reserve and make it harder for them to borrow too heavily against their assets, The Times said.

Setting up the equivalent of living wills for corporations, the plan would also require that companies come up with their own procedure to be disentangled in the event of a crisis, the paper said.

This plan, according to administration officials, ought to be made public in advance, said The Times.

"These changes will impose market discipline on the largest and most interconnected companies, " the paper quotes Michael Barr, assistant treasury secretary for financial institutions, as saying.

One of the biggest changes the plan would make, he said, is that instead of being controlled by creditors, the process will be controlled by the government.

Some regulators and economists in recent weeks have suggested that the administration's plan does not go far enough, The Times noted. They say that the government should consider breaking up the biggest banks and investment firms long before they fail, or at least impose strict limits on their trading activities -- steps that the administration continues to reject.

US troops killed in Afghanistan helicopter crash
Four American troops have been killed and two injured when two helicopters collided in midair in southern Afghanistan.
26 Oct 2009
Hostile fire has been ruled out as the cause of the crash, a military statement said.
US military spokesman Col. Wayne Shanks said he did not have any other details yet about the cause of the collision.
Col Shanks said the injured had been evacuated to hospitals inside Afghanistan.
In an unrelated incident, another helicopter went down during an operation by international forces against insurgents in western Afghanistan in which a dozen militants were killed.
The US said military casualties were reported and a recovery operation is under way. Casualties could refer to either dead or injured.
This has been the deadliest year for international and US forces since the 2001 invasion to oust the Taliban. Fighting peaked around the presidential vote in August, and 51 US soldiers died that month – the deadliest for American forces in the eight-year war.
So far in October, more than 30 American troops

This quote comes from Rep. Dana Rohrabacher (R-Calif.):
"What do congressmen hope for when they wave to a constituent? That they wave back with all five fingers, and that's not just in New Jersey.."

Drudge Report, just another right wing LIE machine
Matt Drudge's headline for Barack Obama's U.N. speech is ominous: "WORLD ORDER." Here's the sole occurrence of that phrase in Obama's speech: "No world order that elevates one nation or group of people over another will succeed."


The Leadership of the GOP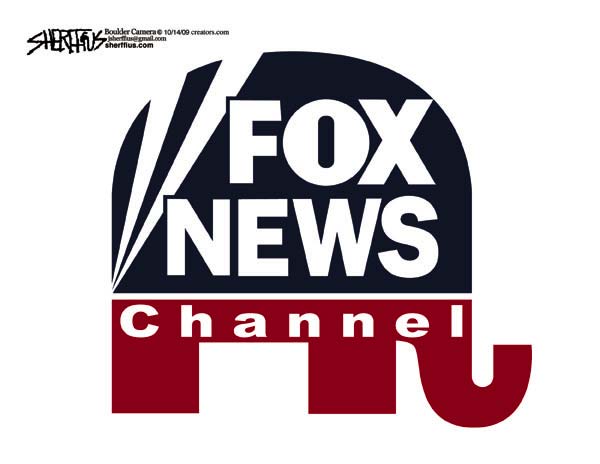 It smells like socialism
By: David Phillips
Yoda's World
Enquiring Minds over at Fox wanted to know what Obama's flatulence smelled like, and if it was anything close to arugula or a coffee latte...Hannity says he needs a follow up to when Obama put mustard on his hamburger which he claimed was disrespectful to the beef industry, and he wants to know if Obama's farts smell un-American...
Fox White house correspondent Major Garret asked Press secretary Robert Gibbs what the Presidents flatulence smelled like and Gibbs said "they smell like a desert breeze"...
Matt Drudge of the Drudge Report posted the headline "Obama Farted while ignoring the Economy"...
Orly Taitz said she wanted to know if the flatulence smell like Kenyan food...
Meanwhile Over on the Bill O'Reilly Show The Factor with Bill O'Reilly, his guests Ann Coulter and Michelle Malkin were arguing, with Malkin saying that is farts probably smell like Muslim farts and Coulter countered with for liberals his flatulence smell like the Messiah...O'Reilly jumped in and said that his flatulence prove that he has an agenda to remove Christmas from our schools...
Greta Van Susteren said, all I can tell you is that Sarah Palin's flatulence smelled like the great State of Alaska and that there is no way Obama's flatulence can smell as nice…
But it was the early morning show Fox and Friends whose Steve Ducey said that they most likely smell like the flatulence of a socialist, echoing the same earlier claim by Glenn Beck who also pointed out that Obama's farts are more proof that he wants to destroy the constitution and take guns away from all Americans…
Sean Hannity told his audience today to make sure they watch his special expose' on Hannity's America this weekend where he shows undercover Fox reporters capturing the Presidents gas in a bottle without the knowledge of the Secret Service and then examine the gas at an independent laboratory sequestered deep in the sub levels of the Fox building at Rockefeller Center.
Hannity went on to say, that if the White house wants to throw accusations that Fox is not a reliable News source he will prove them wrong this weekend on his special Expose' titled "If Obama Farted and no one knew, would it still smell"…

THIS WEEKS FEATURED MUSIC VIDEO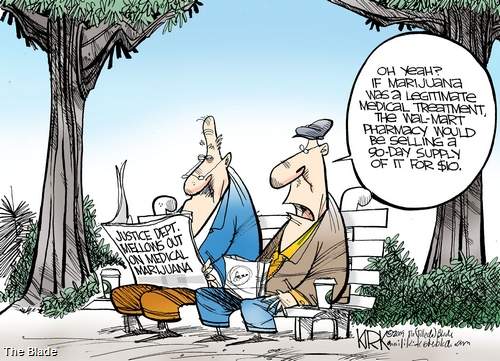 DOJ shifts medical marijuana strategy
By: Nia-Malika Henderson

The Obama administration was accused of being soft on drugs Monday after the Justice Department released new guidelines telling federal prosecutors not to target people involved in the medical use of marijuana where state laws permit it.
Attorney General Eric Holder said the new guidelines would allow prosecutors to focus more of their efforts and resources on combating hard-core drug trafficking — a reprioritization that some advocacy groups hailed as sensible and long overdue. But critics accused the administration of tacitly condoning drug use and surrendering without a fight in a key front of the war on drugs.
"The administration's new guidelines directing federal prosecutors to ignore local medical marijuana dispensaries that allegedly operate in compliance with state laws fly in the face of Supreme Court precedent and undermine federal laws that prohibit the distribution and use of marijuana," said Rep. Lamar Smith (R-Texas), a member of the House Judiciary Committee. He cited a 2005 Supreme Court ruling that said the federal government had the discretion to enforce drug laws, even in medical marijuana states.
"By directing federal law enforcement officers to ignore federal drug laws, the administration is tacitly condoning the use of marijuana in the U.S.," Smith said. "If we want to win the war on drugs, federal prosecutors have a responsibility to investigate and prosecute all medical marijuana dispensaries and not just those that are merely fronts for illegal marijuana distribution."
But Holder said in a statement that the new policy reflected a more common-sense approach.
"It will not be a priority to use federal resources to prosecute patients with serious illnesses or their caregivers who are complying with state laws on medical marijuana, but we will not tolerate drug traffickers who hide behind claims of compliance with state law to mask activities that are clearly illegal," he said. "This balanced policy formalizes a sensible approach that the department has been following since January: Effectively focus our resources on serious drug traffickers while taking into account state and local laws."
Fourteen states have laws on the books addressing the use of marijuana for medical purposes, among them California, Michigan, Hawaii and Colorado. There have been several raids on California dispensaries recently, and there are dozens of pending cases involving medical marijuana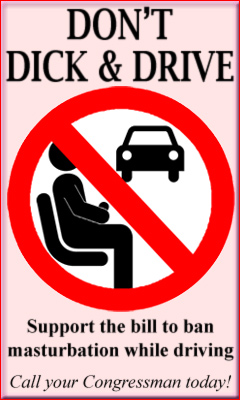 VARIOUS LATE NIGHT QUOTES
"And under the new guidelines issued by the Obama Administration, Federal agents will not pursue pot-smoking patients in states that allow medical marijuana. This new policy is called 'Don't Ask, Don't -- What Was I Talking About?'" --Jay Leno
"Researchers at Carnegie Mellon University have invented a robot whose sole mission is to deliver you snacks. Got a big problem here in America. We're getting too much exercise walking to the fridge, now?" --Jay Leno
"How about one that delivers exercise equipment? Why don't you try that?" --Jay Leno
"The FDA announced plans to clamp down on food labeling that may mislead consumers into thinking food is more nutritious than it really is. Is that going to work? Huh? You think Americans will change their eating habits by reading that? 'Oh, look, honey, on the label, these chocolate doughnuts aren't as nutritious as I thought they were.'" --Jay Leno
"The 'balloon boy' saga continues. Authorities have not yet charged the Heenes, but they expect charges to be filed next week. The father's helium tanks were actually repossessed; I guess they don't want him flying away before he is arrested." --Jimmy Kimmel
"This is a disturbing trend: celebrity death hoaxes on Twitter. Yesterday Kanye West was rumored to be killed in a car accident. Today, Kanye, announced that he's not dead. He just wishes he was." --Jimmy Kimmel

YodasWorld.org is updated each Monday. Some of the items from the previous week are added to the various topic links on the left side of the main page. Links embedded should be good for at least the date posted. After the posting date, link reliability depends on the policy of the linked sites. Some sites require visitors to register before allowing access to articles. Material presented on this page represent the opinion's of YodasWorld.org.
Copyright 2000-2009 YodasWorld.org. All rights reserved on original works. Material copyrighted by others is used either with permission or under a claim of "fair use."