Judiciary Committee member: Torture facts 'may very well wind up' with Cheney, Rumsfeld
Jeremy Gantz
Very strong words today from House Judiciary Committee member Jerry Nadler (D-NY), who is in favor of impeaching federal judge (and "torture memo" author) Jay Bybee and a special Justice Department investigation into the origins and execution of Bush administration interrogation policies.
Reacting to a new letter to his committee by John Podesta (head of President Obama's transition team) calling for Bybee's impeachment (see previous post), Nadler said impeachment is no substitute for a criminal investigation. As reported by Ben Smith over at Politico:
"That's nice, but I don't think one thing has anything to do with the other," said New York Rep. Jerry Nadler...
"It's not a question of a sacrificial lamb...I think in the due course of events he probably ought to be impeached."
Nadler also dismissed the notion that the Obama Administration -- which at first seemed determined to move rapidly beyond alleged Bush Administration crimes -- could have controlled the torture story.
"I don't think it is controllable. I don't think it was ever controllable. The law is what the law is," he said. "You've got to follow where the facts lead. They may very well wind up with Dick Cheney. They may wind up with Rumsfeld."
"There can't be a compromise -- you have to follow the law," he said. "If the facts say that some former high-ranking official should be prosecuted, the fact people will get angry should be irrelevant."
"If we do not investigate the torture that is clear that it occured, and if the evidence is there prosecute, not only are we disobeying the law, not only are we being immoral, but we are inviting torture of our people in the future," he said. "I've heard all the discussion -- 'Could this hurt the administration? Could this hurt the Democrats?' All that is secondary."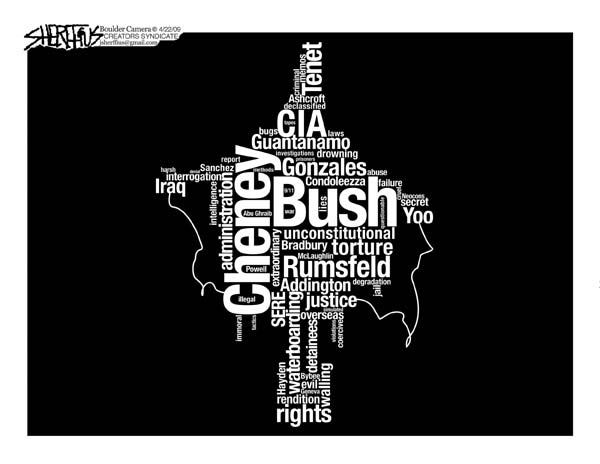 Senate report: Harsh interrogation tactics readied before their approval, based on 'communist' tactics
Sen. Levin recommends Holder appoint a 'distinguished individual or individuals' to 'establish accountability of high-level officials' and says report shows link to Abu Ghraib abuses
A report by the Senate Armed Services Committee released Tuesday night says that some harsh interrogation techniques used at Abu Ghraib prison weren't approved by officials in the George W. Bush administration until after they were already being put into use.
"Intelligence and military officials under the Bush administration began preparing to conduct harsh interrogations long before they were granted legal approval to use such methods — and weeks before the CIA captured its first high-ranking terrorism suspect, Senate investigators have concluded," the Washington Post reported Wednesday.
The paper adds, "Sen. Carl M. Levin (D-Mich.), chairman of the committee, said the new findings show a direct link between the early policy decisions and the highly publicized abuses of detainees at prisons such as Abu Ghraib in Iraq."
"Senior officials sought out information on, were aware of training in, and authorized the use of abusive interrogation techniques," Levin said. "Those senior officials bear significant responsibility for creating the legal and operational framework for the abuses."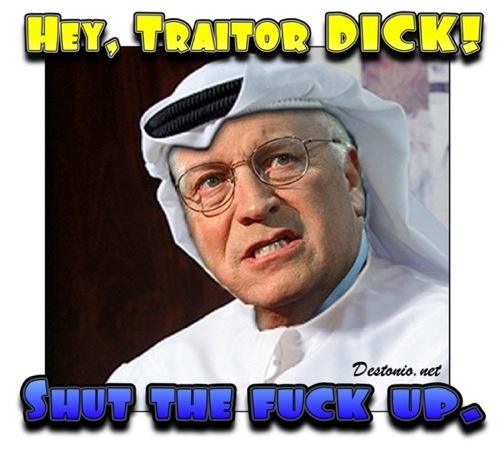 In an interview on Fox News — portions of which aired Tuesday night — the former vice president said he is "very concerned" about where the Obama administration is taking the country economically.
"I worry very much that we're in a situation now where there doesn't appear to be any limitation whatsoever in terms of the spending commitments that this administration wants to make," he said. "Vast expansion in terms of the deficit, but it also says a lot about what they intend for the role of government in this society."
"I'm one of those people who believes that part of the greatness of the United States is our private sector. "It's what we do as private citizens for ourselves and our companies," he said, later adding, "I think we have to be very, very cautious. I think we've gone beyond what reasonably we could expect by way of intrusion into the private sector."
Cheney's comments are only the latest in a string criticisms he has publicly aired in recent weeks about the administration that succeeded his, though they appear to be his harshest words to date about the new president's economic policies.
In past interviews the former vice president has sharply questioned Obama's national security policies, telling CNN he thinks the country is less safe than it was under the Bush administration.
Cheney's comments have led to criticisms from Obama aides that he is confounding his role as an elder statesman, but, in the interview with Fox News, Cheney said people should not be surprised he is speaking out.
"I've been criticized because I've had the temerity to speak out and done a couple of interviews since I left office. I don't find anything surprising about that," he said. "I don't say — I've been careful not to get personal in terms of my criticisms for my comment, but I think the issues are simply too important for the future of the nation for us to operate as though those of us who disagree somehow shouldn't speak out and be heard. I think we need to be heard."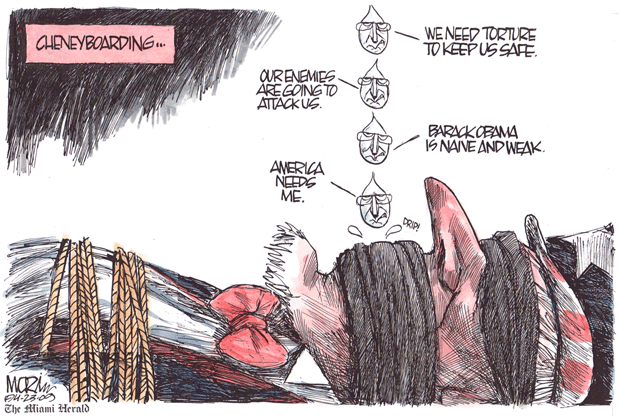 World gov'ts race to contain swine flu outbreak
By Lauran Neergaard
Ap Medical Writer
WASHINGTON – The world's governments raced to avoid both a pandemic and global hysteria Sunday as more possible swine flu cases surfaced from Canada to New Zealand and the United States declared a public health emergency. "It's not a time to panic," the White House said.
Late Sunday, Mexico's health secretary raised the number of suspected deaths in that country to 103, and the number of cases to more than 1,600.
Mexico, the outbreak's epicenter, canceled some church services and closed markets, restaurants and movie theaters. A televised variety show filled its seats with cardboard cutouts. Few people ventured onto the streets, and some wore face masks.
Canada confirmed cases in six people, including some students who — like some New York City spring-breakers — got mildly ill in Mexico. Countries across Asia promised to quarantine feverish travelers returning from flu-affected areas.
The U.S. declared the health emergency so it could ship roughly 12 million doses of flu-fighting medications from a federal stockpile to states in case they eventually need them — although, with 20 confirmed cases of people recovering easily, they don't appear to for now.

Fox News' Shepard Smith is pissed.
Speaking on Fox News' online webcast, The Strategy Room, the Fox anchor responded brashly to the question of whether the United States should use torture in interrogating detainees.
"We are America! I don't give a rat's ass if it helps," Smith declared. "We are America! We do not fucking torture!"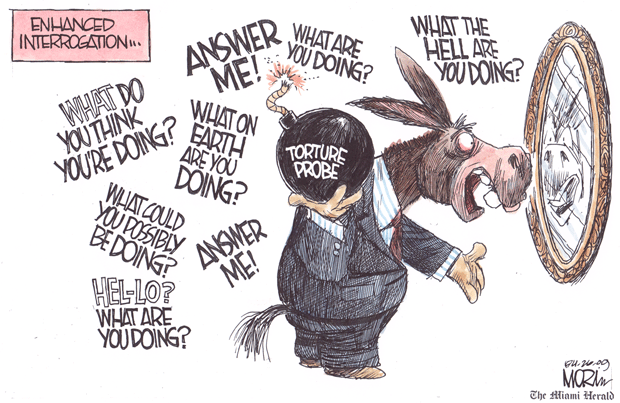 Murphy Wins New York 20th Congressional District
Democrat Scott Murphy, a businessman making his first race, has won the special election (held March 31) in New York's 20th Congressional District to replace now-Sen. Kirsten Gillibrand (D). All the votes are apparently in, and Murphy has defeated Jim Tedisco, the former state Senate minority leader, by 401 votes. Tedisco conceded the race this afternoon.
In congratulating his opponent, Tedisco defended holding out until today:
This was a closely contested election that perhaps lasted a little longer than anyone may have expected or wanted. But it was important for our electoral process and for the hard-working people of Upstate New York that it be resolved fairly and decisively.
Rep. Chris Van Hollen (D-MD), chair of the Democratic Congressional Campaign Committee, had a message for the GOP:
In trying to win the NY-20 special election, the RNC, NRCC, and their Republican allies went all in on the losing gamble that voters would prefer their 'just say no' approach to President Obama's bold plans to get the economy back on track.

Scott Murphy's victory in this district where Republicans outnumber Democrats by more than 70,000 represents a rejection of the obstructionist agenda and scare tactics that have become the hallmark of House Republicans.
The House now stands at 256 Democrat, 178 Republican and 1 vacancy -- the solidly Democratic CA 32, formerly represented by now-Labor Secretary Hilda Solis.


The Leadership of the GOP
Gov. Perry of Texas
Texas is a unique place. When we came into the union in 1845, one of the issues was that we would be able to leave if we decided to do that," Perry said. "My hope is that America and Washington in particular pays attention. We've got a great union. There's absolutely no reason to dissolve it. But if Washington continues to thumb their nose at the American people, who knows what may come of that."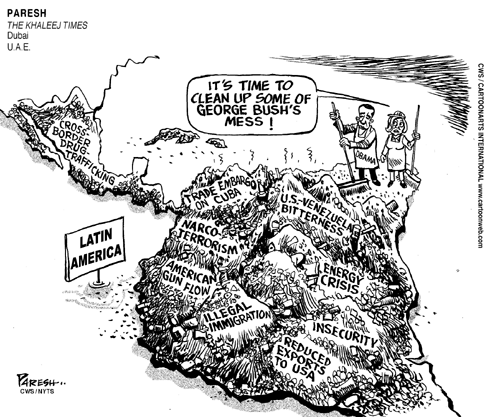 Washington Post-ABC News poll
April 25 2009
Obama's overall rating remains high, with 69 percent of Americans approving of his job performance. He gets solid marks for his handling of the economy, maintaining a better-than-2-to-1 advantage over congressional Republicans on the issue. Majorities said that Obama has exceeded their expectations in his first three months in office, has accomplished big things and has kept his main campaign promises. Further, public optimism about the economy and the country's direction also remain on the rise since his election, even as few think his major economic initiatives have moved the needle on the nation's flagging economy, their communities or their finances.
Two-thirds of those polled approve of how Obama is handling international affairs in general, up slightly from last month, just before he embarked on his first European trip. Majorities of Americans also approve of how he is handling health care, global warming, taxes and Cuba, four areas in which the administration has tried to stake new ground in its first few months.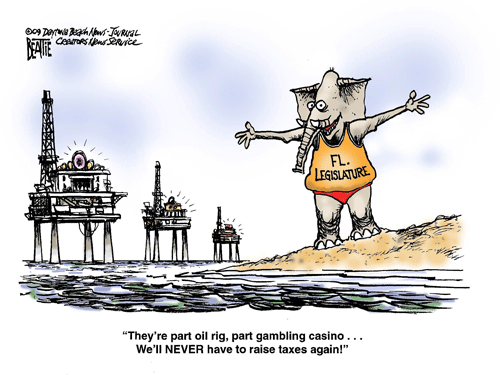 Fake News Titan Staggers: Medialink Worldwide, the largest producer of fake news products such as video news releases (VNRs) and audio news releases (ANRs), is teetering on the brink of collapse. In its latest annual report, the company reports that it had an operating loss of over $8.2 million in 2008 and "expects to incur operating losses in 2009 as revenues continue to decline in the current economic climate." The company states that it will continue cost-cutting measures and that is "is looking for "additional financing or investment from potentially interested third-party investors or buyers." However, it warns that unless it can raise additional funding it "may not be able to continue as a going concern."
The term fake news has become synonymous with government and corporate sponsored pre-packaged news provided as video news releases (VNRs) and audio news releases (ANRs) to news outlets.

THIS WEEKS FEATURED MUSIC VIDEO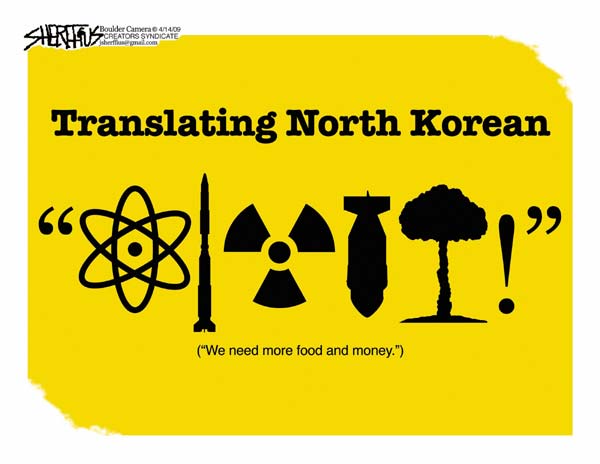 News Release
Obama Administration Agrees
To Halt Rule Allowing Guns In National Parks
For Immediate Release:
04-17-2009

Contact Communications:
(202) 898-0792
Washington, DC – In response to lawsuits filed by the Brady Campaign to Prevent Gun Violence and conservation groups, the Obama Administration today agreed to halt a rule implemented days before President Bush left office that allowed loaded, concealed guns in national parks and wildlife refuges. The Obama administration had initially defended the rule in court, before the Brady Campaign prevailed in its motion for a preliminary injunction of the rule.

U.S. District Court Judge Colleen Kollar-Kotelly had temporarily blocked the Bush rule last month and ordered the government to state its plans concerning the rule, finding that the Bush Administration issued the rule in an "astoundingly flawed process" without any environmental analysis as required by federal law. Concealed guns will continue to be barred in the parks and refuges while the government undertakes a full analysis of the severe dangers posed by concealed weapons, to determine whether the Bush rule should be reinstated or permanently withdrawn.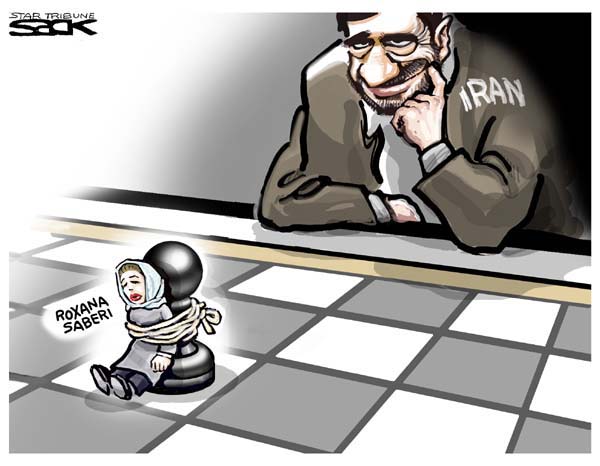 In China, "Buy American" Still Resonates
CBS Evening News: Growing Chinese Sales A Bright Spot For Struggling U.S. Automakers
Think the wheels are coming off the global car business? Think again.
U.S. automakers sold about 858,000 new cars in March, according to market research firm Autodata - another dismal month for the Big Three, which saw North American sales drop nearly 40 percent from a year ago.
But General Motors says it sold a 137,000 cars and trucks in China in March, up nearly 25 percent from a year earlier and a new company record for the month, as CBS News correspondent Barry Petersen reports.
The China Association of Automobile Manufacturers reports that the country's auto sales hit a monthly record of 1.11 million vehicles in March. China's soaring sales coupled with falling U.S. demand make China, for the moment, the world's largest car market.
China sales are booming thanks in part to a government economic stimulus plan keeping showrooms hopping by paying out rebates for purchasing small cars.
And what's hot in this hot market?
"I love American cars for their performance," said one Chinese customer.
Turn on the TV and the market leaders are American. Both Ford and GM. build cars in China for China, and part of their success is what's in a name. In China, a Ford or Chevrolet is considered a high-end import.
"China is a face-oriented culture," said Bill Russo, an expert on the Chinese automobile market. "People buy an imported car in order to demonstrate an achievement of a particular social status."
And when is the last time you heard a GM executive say that "our factories are running flat out to meet that demand," as GM China president Kevin Wale recently did?
One key to success - designing cars just for this market, like a Buick model favored by Chinese executives and high-level bureaucrats.
"They tend to have a driver which means you have to put more attention to the rear seat passenger," Russo said. "The person who paid the money for that car is sitting in the back."
So the carmakers are making those back seats luxurious, with controls for air conditioning and stereo and lots of legroom for that back-seat VIP.
And the Chinese profits are sent back to Detroit, which means U.S. car companies are getting a badly needed boost back home from a country far away where customers still love to buy American.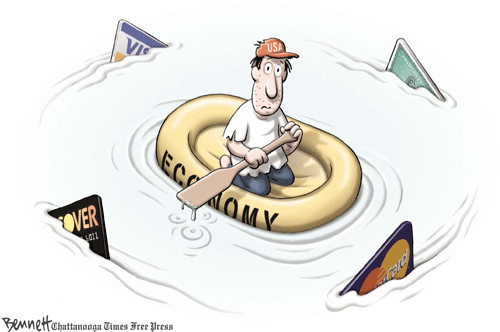 David Letterman's Top Ten Signs the Government Is Spying On You

10. Your kitty has a satellite dish on his head.
9. At restaurant waiter urges, "Speak directly into the dinner rolls."
8. Your car's GPS unit has an awful lot of questions.
7. "Girl Scout" delivering your thin mints is 6'4, 270.
6. Keep finding underpants labeled "Agent Morales."
5. Mailman warns you, "This conversation may be recorded for quality control purposes."
4. NSA sends over sexy lingerie they'd like your wife to wear.
3. You sing in the shower, a mysterious voice responds, "A little pitchy."
2. There's a Navy Seal hiding in your fish tank.
1. Several times a week, you get chloroformed, stuffed in a trunk and dumped in Mexico


VARIOUS LATE NIGHT QUOTES
"Well, Happy Earth Day, everybody. Yes. Today is Earth Day, or as the oil companies call it, Wednesday." --Jay Leno
"Hey, I thought this was nice. To celebrate Earth Day, a group of schoolchildren in Washington each planted a hair plug in Joe Biden's head." --Jay Leno
"Even Dick Cheney was into Earth Day. Did you see what he said today? He called for the use of only recycled water when waterboarding prisoners." --Jay Leno
"Well, here's an interesting study. Researchers in Britain announced today that global warming is caused in part by overweight people. They say obese people release more carbon dioxide into the air. No, this is real. This is real. See, all this time you used to think it was caused by coal-burning factories. Turns out it was Cheesecake Factories." --Jay Leno

"Next month in Toronto, Canada, former President George W. Bush will debate former President Bill Clinton. The question of the debate -- is it worse to lie to your wife or lie to the entire country?" --Jay Leno
"No, this is big. They're billing the debate as 'the corn dog versus the horn dog.'" --Jay Leno
"Former President George W. Bush said today he does not remember seeing any of those torture memos. But to be fair, to Bush, any memo on his desk was torture. 'I'm not readin' that.'" --Jay Leno
"During an interview with The New York Post, Rudy Giuliani said that he is against gay marriage. He feels marriage should be between a man, a woman, the other woman, and the other woman he met after that." --Jay Leno
"How about those Somali pirates? So they bring one of the pirates to New York City so they can put him on trial. But he will also be doing some other stuff. Like, tomorrow, he's going to ring the opening bell at the stock exchange. Friday he'll be on 'Rachel Ray' making Clams Mogadishu, and he will be the starting pitcher for the Yankees. Monday, he'll be on the 'Today' show singing 'I Dream a Dream.' And Monday night, he'll be sleeping with Madonna. That's the full schedule." --David Letterman
"The Justice Department says they want to make an example of this Somali pirate guy. And I thought, really? In terms of making an example, I don't think you can do much better than shooting the other three guys in the head." --David Letterman
"Speaking of things like that, classified documents that were recently released show that Dick Cheney, who a couple of years ago went nuts and shot a guy, ordered Khalid Shaikh Mohammed waterboarded 183 times. When do you suppose Mohammed caught on and said, 'I know this is just horse play'?" --David Letterman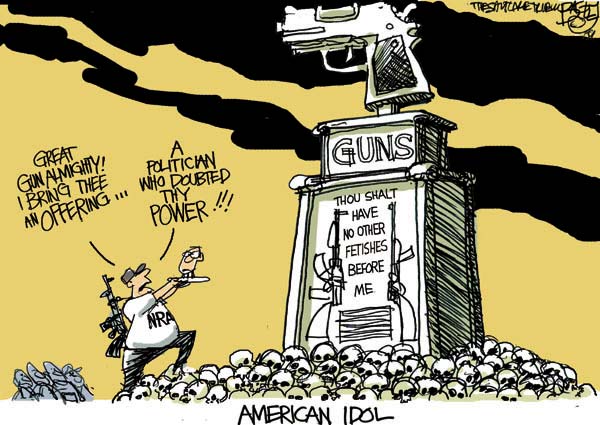 This Week in God!!!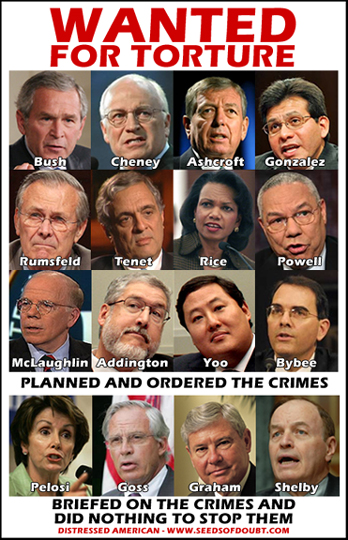 YodasWorld.org is updated each Monday. Some of the items from the previous week are added to the various topic links on the left side of the main page. Links embedded should be good for at least the date posted. After the posting date, link reliability depends on the policy of the linked sites. Some sites require visitors to register before allowing access to articles. Material presented on this page represent the opinion's of YodasWorld.org.
Copyright 2000-2009 YodasWorld.org. All rights reserved on original works. Material copyrighted by others is used either with permission or under a claim of "fair use."