Yoda's World is a Weekly Publication a New Issue Each Monday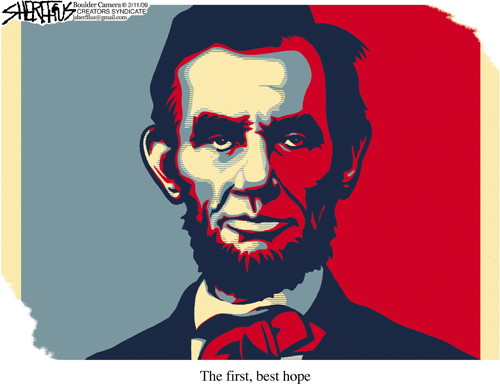 Happy Birthday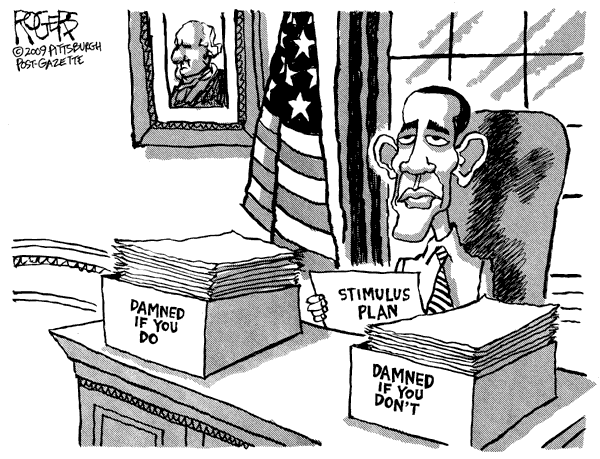 Transcript: Obama Press Conference Feb. 9, 2009

Senate Centrists' Plan = 600,000 Fewer Jobs
The Senate "centrists," led by Ben Nelson (D-NE) and Susan Collins (R-NE), are cheering the fact that they've cut $86 billion in spending from the economy recovery package. "Spending for the states and education took the biggest hit, compared with the House bill. State fiscal stabilization funding was cut back $40 billion, school construction dropped $16 billion, and a proposed $3.5 billion line for higher education construction was zeroed out." Nobel Prize-winning economist Paul Krugman puts those cuts in perspective:
Now the centrists have shaved off $86 billion in spending — much of it among the most effective and most needed parts of the plan. In particular, aid to state governments, which are in desperate straits, is both fast — because it prevents spending cuts rather than having to start up new projects — and effective, because it would in fact be spent; plus state and local governments are cutting back on essentials, so the social value of this spending would be high. But in the name of mighty centrism, $40 billion of that aid has been cut out.
My first cut says that the changes to the Senate bill will ensure that we have at least 600,000 fewer Americans employed over the next two years.
Rove: 'No One that I Know of is Talking About Tax Cuts Only.'

First-of-Its Kind Study: Medicare for All (Single-Payer) Reform Would Be Major Stimulus for Economy with 2.6 Million New Jobs, $317 Billion in Business Revenue, $100 Billion in Wages
Establishing a national single-payer style healthcare reform system would provide a major stimulus for the U.S. economy by creating 2.6 million new jobs, and infusing $317 billion in new business and public revenues, with another $100 billion in wages into the U.S. economy, according to the findings of a groundbreaking study released today. It may be viewed at www.CalNurses.org.
The number of jobs created by a single-payer system, expanding and upgrading Medicare to cover everyone, parallels almost exactly the total job loss in 2008.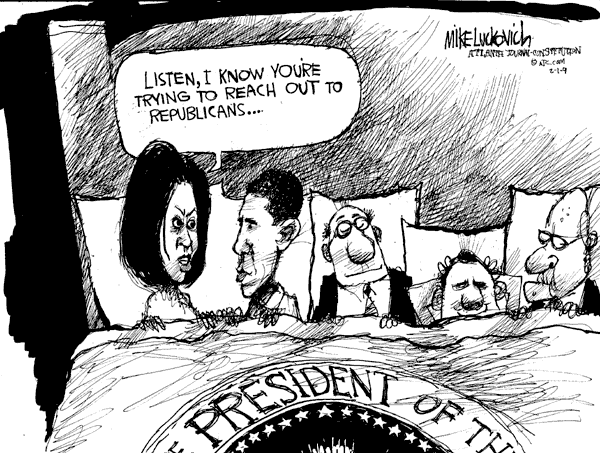 Rep. Pete Hoekstra (R-MI) Leaks Unauthorized Intelligence Information via Twitter
Rep. Pete Hoekstra (R-MI), the ranking member of the House intelligence committee, revealed classified intelligence information on Twitter when he reported on his "congressional trip to Iraq this weekend that was supposed to be a secret." "Just landed in Baghdad," messaged Hoekstra, who was part of a delegation led by John Boehner (R-OH). CQ reports, "Before the delegation left Washington, they were advised to keep the trip to themselves for security reasons. A few media outlets, including Congressional Quarterly, learned about it, but agreed not to disclose anything until the delegation had left Iraq." Hoekstra not only revealed the existence of the trip, but included details about their itinerary. In a May 2006 op-ed in the Los Angeles Times, Hoekstra wrote:
But every time classified national security information is leaked, our ability to gather information on those who would do us harm is eroded. … I regret that I see little sign of intolerance for unauthorized disclosures of intelligence to the media from some of my Democratic colleagues today. … We are a nation at war. Unauthorized disclosures of classified information only help terrorists and our enemies – and put American lives at risk.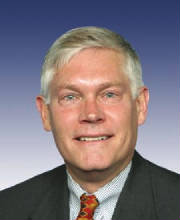 Rep. Pete Sessions: Taliban is 'A Model' for how GOP can Become an 'Insurgency.'
Rep. Pete Sessions (R-TX) in an interview with Hotline, said the Republican party will have to be come an "insurgency" to counter Democratic majorities in the House and Senate, and added that the Taliban can serve as "a model":
Insurgency, we understand perhaps a little bit more because of the Taliban," Sessions said during a meeting yesterday with Hotline editors. "And that is that they went about systematically understanding how to disrupt and change a person's entire processes. And these Taliban — I'm not trying to say the Republican Party is the Taliban. No, that's not what we're saying. I'm saying an example of how you go about [sic] is to change a person from their messaging to their operations to their frontline message. And we need to understand that insurgency may be required when the other side, the House leadership, does not follow the same commands, which we entered the game with."
When pressed to clarify, Sessions said he was not comparing the House Republican caucus to the Taliban, the Muslim fundamentalist group. "I simply said one can see that there's a model out there for insurgency," Sessions said before being interrupted by an aide.
Sessions made a similar analogy last week at the House Republicans' retreat, saying that Republicans "need to get over the idea that they're participating in legislation and ought to start thinking of themselves as 'an insurgency' instead."

The Word: Army of One...Stephen Colbert

"And Citigroup, who received a huge bailout from the government, owns the naming rights to the New York Mets' new stadium. It is currently called Citi Field, but because of Barack Obama's crackdown on the Federal bailout money, Citigroup will legally have to change the name of the stadium to Money Grubbing Bastards Field." --Jay Leno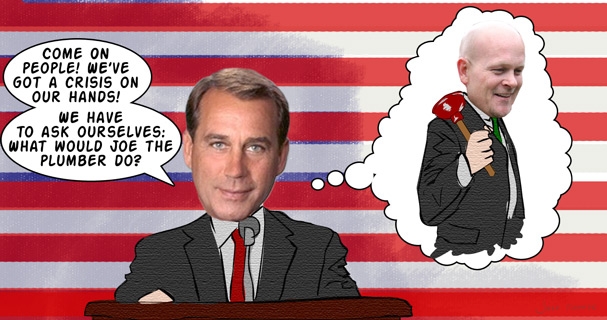 Joe the Plumber to Address GOP Hill Aides on the Economy
Joe the Plumber is scheduled to address GOP congressional aides Tuesday on the economic stimulus package, Politico reports.
Samuel Joseph Wurzelbacher, of Ohio, became a household name during the presidential campaign after a brief sidewalk debate with candidate Barack Obama.
Politico says Wurzelbacher, who also did a brief stint as a war correspondent in Israel recently, will speak to the Conservative Working Group, an organization of Hill staffers who meet regularly to chart GOP strategy for the week.

Rush Limbaugh, Joe Scarborough, and Sarah Palin to Speak at CPAC
By Paul Bedard, Washington Whispers
The annual CPAC convention of conservatives is expected to be a sellout because two huge names are coming to deliver red-meat speeches: Rush Limbaugh and Sarah Palin. We've got the whole list for you below.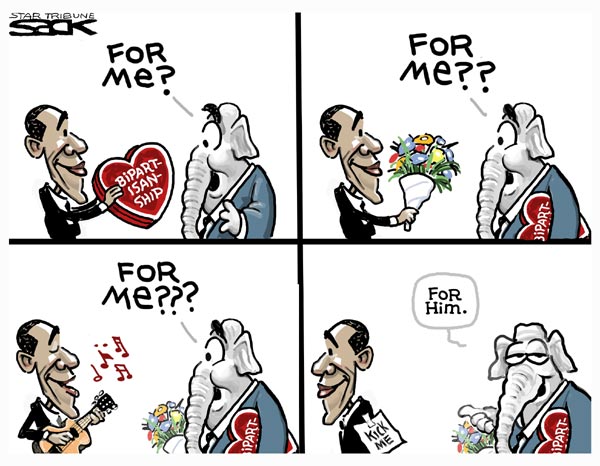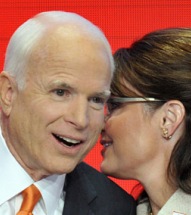 Texas Evangelicals Funded Effort to Kill Palin 'Troopergate' Probe
By: John Byrne
02/08/2009
You can't see Russia from Texas.
But that's where some of the money that helped an effort aiming to kill a probe investigating whether Alaska Gov. Sarah Palin acted inappropriately in firing the state's public safety chief came from.
Gift records show that an evangelical group and two law firms working with it shelled out $185,000 to represent six Alaska legislators in an unsuccessful bid to quash the state legislature's investigation into "troopergate."
The evangelical group -- Liberty Legal Institute -- is affiliated with Focus on the Family's James Dobson. Liberty is the legal arm of the Free Market Foundation, which "lists its guiding principles as limited government and promotion of Judeo-Christian values," according to the Anchorage Daily News.
On Friday, Gov. Sarah Palin's husband Todd was held in contempt by the Alaska State Senate. The news was barely reported -- and seemed relatively fruitless from a national political standpoint, since it came months after Palin's failed bid for the presidency.
The gift records also show an in-kind contribution of legal services from Gibson, Dunn & Crutcher LLP totaling $120,000, a national lawfirm appearing on behalf of Liberty Legal, and $40,000 from the firm of Alaska attorney Kevin Clarkson.
That brings the total bill for their lawsuit to $185,000.
The suit against the legislators pursuing charges against those probing Palin was dismissed last fall. All six men who filed the suit were Republicans.
"I said so, who is paying who to do this?" Carl Gatto, one of the lawmakers involved in the suit, said. "And they said they were volunteering, the attorneys were volunteering. Then I discovered I had to report it as gifts. So I did."
"If you feel like there is an injustice being done you have a right to file a lawsuit," he added.
The lawyer who defended the Legislative Council against that lawsuit and two others seeking to stop the "troopergate" investigation was shocked when called by the Anchorage Daily News.
"Wow," he said.

YOU DON'T KNOW DICK...IS NOW...WHY ARE YOU SUCH A DICK?...THE DAILY SHOW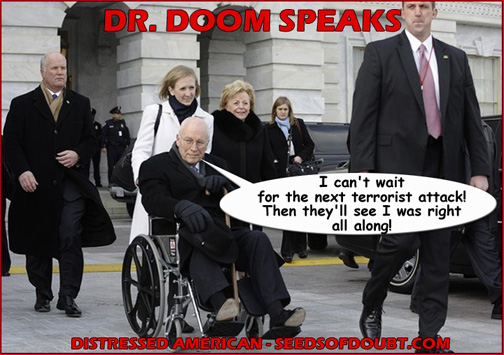 In-River Generator May Give Alaska Power Alternative
George Bryson | Anchorage Daily News

A technology almost as simple as a Yukon River fishwheel could one day power the laptop computers and microwave ovens of Alaska's river people. In Ruby it's beginning to do just that.
Last summer, the Western Alaska village on the banks of the Yukon became the first community in America to tap into the power of an in-stream hydrokinetic generator, a submersible turbine that looks a bit like a tipped-over fish wheel.
In-stream power also gets called "low-impact hydro" and "hydro without the dam." By any name, it may be an idea whose time has finally come.
A 100-kilowatt turbine about 20 times larger than Ruby's is scheduled to be installed later this year in the Upper Yukon River village of Eagle, where it's expected to power all the homes in town from breakup to freezeup.
That could eventually provide a fuel-free alternative to Eagle's present practice of burning about 80,000 gallons of increasingly costly diesel fuel each year to generate electricity

THIS WEEKS FEATURED MUSIC VIDEO
Queen - Bohemian Rhapsody

Palestinian Poll: Hamas Support Drops
Feb. 9, 2009
Brenda Gazzar , THE JERUSALEM POST
A Palestinian poll conducted after Operation Cast Lead has found that 56 percent of residents in the Gaza Strip and 48.3% of Palestinians in the West Bank and east Jerusalem believe Hamas is leading them in the wrong direction.
The poll, conducted by the Beit Sahour-based Palestinian Center for Public Opinion and published last week, also found that the popularity of Fatah among Palestinians now exceeds the popularity of Hamas, in contrast to a November 2008 poll conducted well before Israel's military operation.
Today, Hamas is supported by only 27.8% of the population in the Gaza Strip, compared to 51.5% in November, said Dr. Nabil Kukali, founder and general director of the PCPO.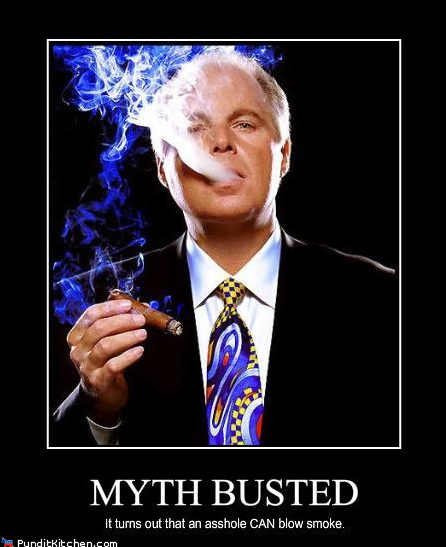 GOP Leaders Embrace Rush Limbaugh As Their 'Unofficial Leader'
The Los Angeles Times' Faye Fiore and Mark Z. Barabak observe that "Rush Limbaugh has his grip on the GOP microphone," having become "the politically wounded party's unofficial leader." Limbaugh — who has declared his sincere hope that Barack Obama will fail — has seen his "prominence and political import" increased.
One example of Limbaugh's influence, unmentioned in the article, is the fact that he coined the messaging strategy for stimulus opponents, referring to the economic recovery package as "porkulus." On his Jan. 23 radio show, Limbaugh said "it's not a stimulus, it's a porkulus." On his Jan. 28 show, Limbaugh introduced the term to Rep. Eric Cantor (R-VA):
LIMBAUGH: You could call this the "porkulus."
CANTOR: Right. (laughing) Let me tell you something. It is porkulus. That's a great description.
Limbaugh cynically wrote in the Wall Street Journal, "This 'porkulus' bill is designed to repair the Democratic Party's power losses from the 1990s forward, and to cement the party's majority power for decades."
Eventually, Limbaugh's phrase trickled down to Sen. Chuck Grassley (R-IA), who embraced the term.
Bloomberg's Hans Nichols wrote recently, "Every superhero needs an archenemy. President Barack Obama has yet to find one." Rush Limbaugh is eager to acquire that role. And Obama has helped assign it to him when he made a private comment to conservative lawmakers about the right-wing radio host that quickly leaked out. "You can't just listen to Rush Limbaugh and get things done," Obama told top GOP leaders in a White House meeting.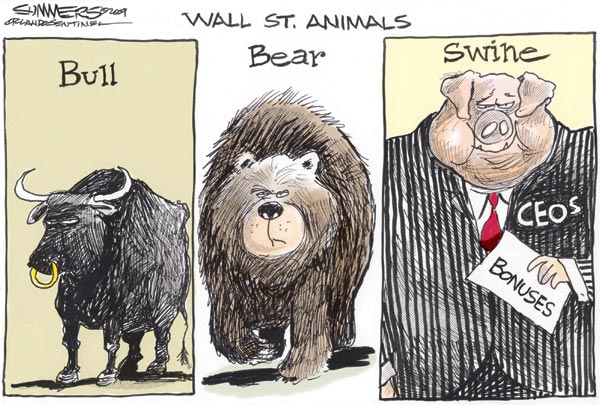 "President Obama announced a salary cap of $500,000 for executives at banks and companies that have received taxpayer bailout money. And you know — it is good. But I'll tell you something, you can tell a lot of these CEOs don't get it. They said, 'Well, that's $500,000 a month, right?'" --Jay Leno


Dallas Hardware Store Offers Bush Door Greeter Position
Elliot's Hardware — a local Dallas hardware store — has "appealed to former President George W. Bush to spend his new-found retirement working as a part-time greeter at its Maple Avenue store." "Our greeters are a legendary part of our customer service," said Kyle Walters, Elliott's Hardware president and CEO. "And we are offering the position to Mr. Bush in all sincerity. We think it would be a great fit for him as he settles back into life in Dallas." If he chooses to take the position, Bush will enjoy company perks such as "a flexible part-time schedule (to allow travel to Crawford)," a parking space, and an employee discount.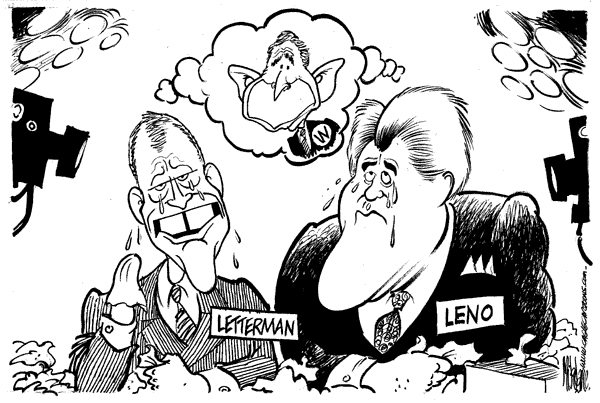 TIME FOR CHENEY TO LEAVE THE COUNTRY...SPECIAL COMMENTS BY KEITH OLBERMANN


VARIOUS LATE NIGHT QUOTES
"The half brother of Barack Obama, a man named George Obama, has been arrested in Kenya for allegedly having drugs. See, here we go again with the dumb presidential brothers. Remember Billy Carter? Then there was Roger Clinton, Bill Clinton's brother. See, we never had that problem with President Bush. He was already the dumb brother. " --Jay Leno
"Sarah Palin is back in the news. She's been criticizing anonymous bloggers. She calls them pathetic. Apparently, she feels that unknown people should not be criticizing politicians. Unless the unknown person is running for vice president." --Craig Ferguson
"Rod Blagojevich was in the middle of his second term as governor of the state of Illinois. They impeached him and tossed him out as governor, and he is banned from participating in Illinois politics for the rest of his life. Fortunately you can participate in Illinois politics long after you're dead." –David Letterman
"I like Blagojevich. He looks like your neighbor who never returns the tools. Blagojevich looks like a guy at K-Mart who says, 'The best we can do is store credit.'" --David Letterman
"Our studio audience might not know this, but a couple hours ago, Gov. Blagojevich was convicted and removed from office by a vote of 59-0. So close! So that's one corrupt politician down, 126,388 to go." --Jay Leno
"Oh, boy, the Illinois senators were mad -- 59-0. Not only was he Blagojevich convicted, his hairdresser was given the death penalty." --Jay Leno
"As you know, Tom Daschle withdrew his name to be in Obama's cabinet, due to IRS problems. Yeah, he said, 'I will not be a distraction.' See, distraction is Washington talk for, 'Uh-oh, there's a lot more crap you don't know about yet.'" --Jay Leno
"Tom Daschle withdrew his nomination to be the Health and Human Services Secretary after it was revealed he didn't pay back taxes. Yeah. So, President Obama says now it's down to his second and third choices, Willie Nelson and Wesley Snipes." --Conan O'Brien
"How about that Dick Cheney? He's out of office, but he's still chomping at the bit. You know what I'm talking about? Daschle embarrasses Obama so today Obama gets a call from Cheney, 'Hey, let me waterboard him.'" --David Letterman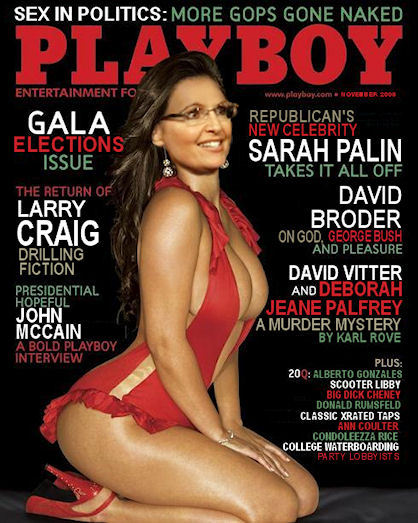 This Week in God!!!
The Satanic Origins of St. Valentine's Day
Where: Landover Baptist University ~ Department of Elementary Home School Education

From:
Advanced Home School Teaching 452 (Satanic Holidays and Secular Festivals)

Who: Artist, Home School Enthusiast and Visiting University Professor, Rev. William (Billy) Stanley

Use: This item is fully approved by the Christian Home Schooling Association of Iowa and should be provided as a mandatory educational tool for all Baptist Children, ages 6-11.
*All historical documentation and references (300 AD - Present) regarding the True History of Valentine's Day are available to Platinum Tithing Members of the Landover Baptist Church Community at no cost. If you are a Christian scholar and need references for a project, research paper or other, please send our Church Historian a 5-page synopsis (of which we will have the copyright to publish) along with a self-addressed stamped envelope and a check for $479.99. God Bless!


Click here,If you have any Pictures, News articles, or Questions,that you would like to send or ask me.

YodasWorld.org is updated each Monday. Some of the items from the previous week are added to the various topic links on the left side of the main page. Links embedded should be good for at least the date posted. After the posting date, link reliability depends on the policy of the linked sites. Some sites require visitors to register before allowing access to articles. Material presented on this page represent the opinion's of YodasWorld.org.
Copyright 2000-2009 YodasWorld.org. All rights reserved on original works. Material copyrighted by others is used either with permission or under a claim of "fair use."